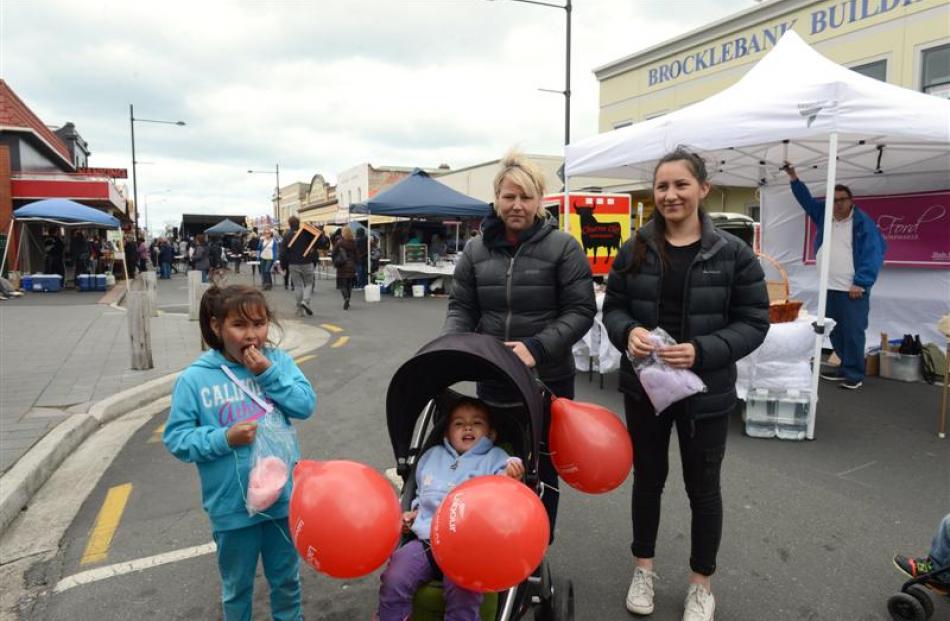 The fourth annual South Dunedin Street Festival was a celebration of the most ethnically diverse community in Dunedin, festival co ordinator Nick Orbell says.
Mr Orbell, who is also secretary of the South Dunedin Business Association Committee, said it was great to see the area being talked about in a positive light.
''It's had it bloody tough this year with the flooding [in June],'' he said.
''Often, people talk about South Dunedin in negative terms, because there are some negative statistics, but this is also a place with a big heart and I think that's evident today.''
Saturday's festival, held on King Edward St, certainly had an eclectic feel, with food on offer ranging from hangi to Spanish churros.
Hundreds of people who braved the strong, cold winds were also treated to stage performances ranging from musical acts to zumba and powerlifting, while television superhero Kamen Rider 2 and Star Wars character R2-D2 were also there.
There were also numerous bouncy castles and arts and crafts stands.
Mr Orbell said the event gave residents something they could enjoy within their own area.
''Car ownership is the lowest in the city in this part of town,'' he said.
''With this event, people can just walk over here.''