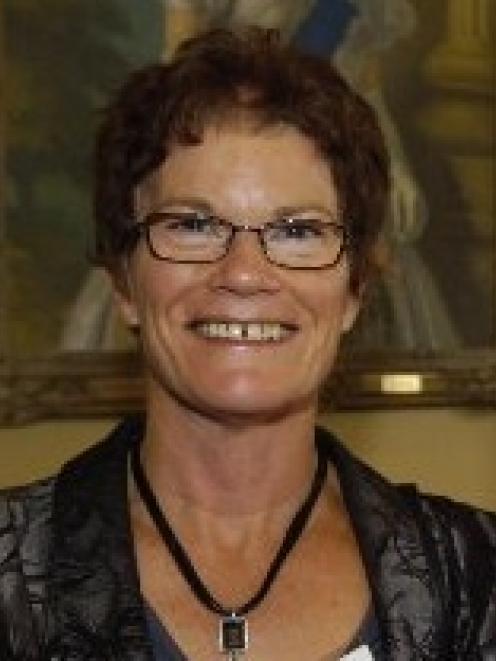 Dunedin legal consultant Kathy Grant has been appointed the Commissioner of the troubled Southern District Health Board which has been sacked today.
Her deputies will be board member Richard Thomson, who was sacked as Otago District Health Board chairman in 2009, and Dunedin City Holdings chairman Graham Crombie.
Health Minister Jonathan Coleman announced this morning he had written to the SDHB sacking all members of the board and replacing it with a commissioner.
He said cited financial problems and said he was not confident they could be resolved by the current board.
"In a tight fiscal environment, all DHBs need to use available funding effectively. No other DHB has failed to control its finances in the way that Southern has."  
"Southern is forecasting a final deficit of $27 million for the current financial year. That figure has effectively doubled in the last six months. 
"The DHB has also forecast that its deficit position will further increase in 2015/16 to between $30 million and $42 million - this accounts for over half the combined deficit of all 20 DHBs. This situation of fluctuating forecasts and progressively worsening deficits cannot continue." 
He said the Government was committed to the redevelopment of Dunedin Hospital.  
Kathy Grant, a legal consultant at Gallaway Cook Allan in Dunedin, will take up the role of Commissioner tomorrow.
She would appoint Graham Crombie and Richard Thomson as deputies, with a third deputy with a clinical background to be appointed by the end of the month. 
"Mrs Grant is from Otago and brings significant local knowledge. She has significant business and governance experience and a proven track record in turning around struggling organisations," Dr Coleman said. 
Who is Kathy Grant?
Kathy Grant was born in Otago and has spent most of her life in the region. 
Mrs Grant currently works as a consultant in the legal practice of Gallaway Cook Allan in Dunedin. She has significant governance experience. Mrs Grant holds several current directorships including Chair of the Otago Polytechnic Council (appointed 2010), a trustee of Sport Otago (appointed 2007), and a director of Dunedin City Holdings Ltd (appointed 2012), Dunedin City Treasury Ltd (appointed 2013), and Dunedin International Airport Ltd (appointed 2008). She was also a member of the Anglican Family Care Board (2009-2013). 
Mrs Grant has been on the Board of Trustees for several schools and colleges, and a previous member of the University of Otago Council (2007-2010). She was also previously Chair of the Dunedin College of Education Council (2001-2006).
Richard Thomson
Mr Thomson was chairman of Otago DHB (2001-2009) before being sacked by then Health Minister Tony Ryall who held him accountable for the $17 million fraud which took place at the DHB over six years.
He became a Board member after Otago DHB merged with Southland DHB (2009-2015).
Mr Thomson is currently serving his second term on the Dunedin City Council. 
Graham Crombie 
Graham Crombie is a Dunedin local. He attended Bayfield High School and Otago University. Mr Crombie has a strong background in accountancy, with a proven record in high level assessments of the sustainability of health organisations. He was President of the New Zealand Institute of Chartered Accountants (2008) and went on to become chair of the organisation (2009-2014). 
Mr Crombie also has lengthy governance experience. He is currently chair of Dunedin City Holdings (appointed 2012), Dunedin City Treasury (appointed 2013), Otago Museum Trust Board (appointed 2011), Dunedin Venues (appointed 2015) and director of Surf Life Saving NZ (appointed 2013). He was also the independent chair of South Link Health (1999-2009).