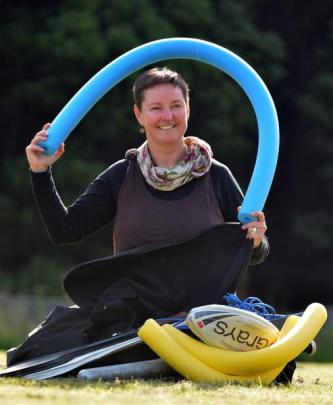 The sports goods donated to a programme for disabled Tongan children will depart Dunedin tomorrow.
Halberg Disability Sport Foundation Otago and Southland adviser Bridget Meyer said she was taking two oversized bags full of sports gear to Tonga to start a sport programme for disabled children.
She was taking leave from work and funding her solo four-day trip to the capital, Nuku'alofa.
''I'm just a flash courier,'' she said, laughing.
She had the idea for the programme while on a family holiday to Tonga last year, after hearing about The Mango Tree Centre, a disability centre funded by the Korean and Japanese Governments and run by a missionary couple.
When she heard the centre had no sports programme, she set out to start one.
Dunedin sports clubs gave gear, including soccer balls and uniforms from Football South and leather boccia balls from the Dunedin Boccia Club.
Boccia was the perfect sport for the several Tongan children with cerebral palsy to play, she said.