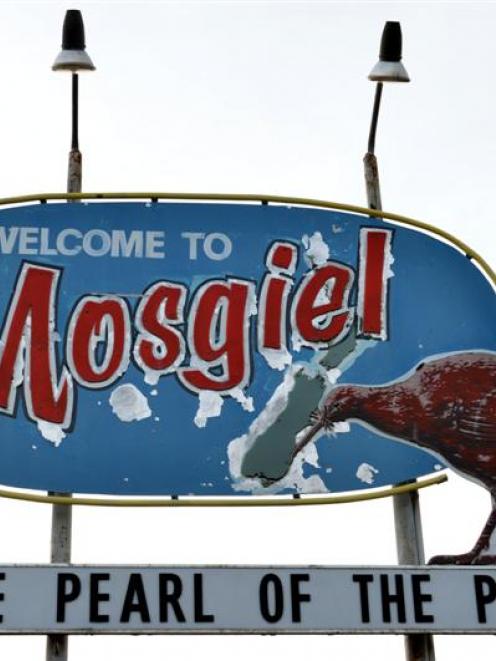 Mosgiel's ''Pearl of the Plain'' sign will receive some TLC.
The Mosgiel Taieri Community Board had spoken about the state of the sign and asked Mosgiel and District Lions to look into refurbishing the sign, board chairman Bill Feather said.
''They [Mosgiel and District Lions] were looking into what was possible.''
Mr Feather was concerned that the dilapidated sign created a poor first impression of Mosgiel for those entering from the Southern Motorway on to Gordon Rd.
It was possible the framework and the sign itself would be repainted and the signs of the various clubs underneath it would also be assessed, he said.
The population of Mosgiel used to adorn the sign.
However, ''the community board decided to take the population aspect of the sign down and not replace it'', he said.
''For census purposes the boundaries [of Mosgiel] are quite a bit smaller than what you would imagine Mosgiel to be.''
It was decided the population could not be defined, as a consensus was not reached about where Mosgiel's boundaries were, he said.
The community board was waiting to hear from Mosgiel and District Lions to advance work on the sign.
Mosgiel and District Lions president John Bone said he was ''keen to get this project under way soon''.