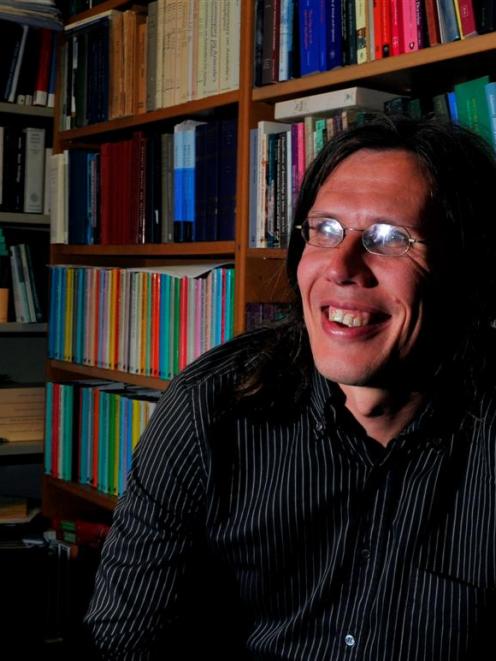 A teaching format allowing students to cram a semester's worth of lectures into a week is being tried at the University of Otago.
The format, which involves having an intensive week of lectures and then completing course work throughout the semester, is being tried for a religious studies paper introducing students to the scriptures of Islam, being taught by Dr Zainal Bagir, from Indonesia.
Course co-ordinator Dr Taneli Kukkonen said holding all the lectures over a week next month allowed the university to attract the services of Dr Bagir, a ''world-class'' expert.
Having more than 20 hours teaching time in a week was also great for people from out of town or in work, who were not able to make it to lectures each week.
''But then for Dunedin campus students it can also give them a notion of getting a full paper under their belt [quickly].''
He also hoped the intensive nature of the course would get students excited about the topic.
''This kind of week-long intensive is nice in that it really gets the students' minds churning.''
Students who took part in the course would also be able to contact the lecturer using Skype throughout the semester. Tutorials would also be held ahead of assignments.
''The students actually get as much contact time with their lecturer as they would during a normal semester paper.''
If the format - which had been used before for theology papers - was successful, it would be used in religious studies courses again in the future.
Dr Bagir's visit to New Zealand was funded by the Ministry of Foreign Affairs and Trade, which supported the joint Otago University and Victoria University Centre for the Study of Islam and Muslim Cultures.
Registrations for the course - RELS 222/322 Qur'an and Hadith - were still open.