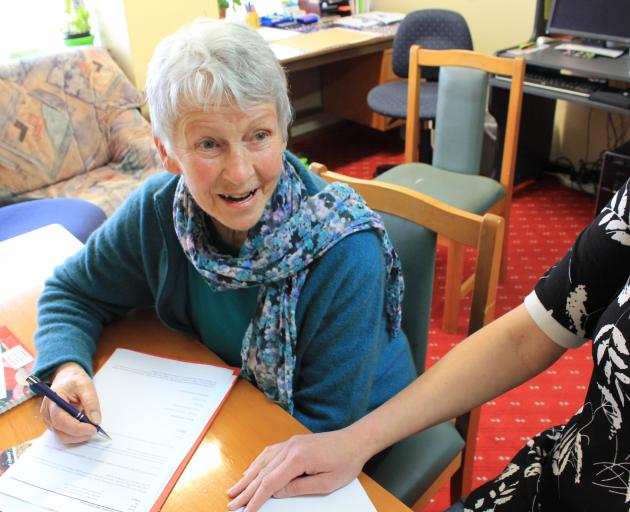 There's no such thing as retirement for Marie Sutherland - just a gradual slowing down.
When the 78-year-old tried to retire from a long nursing career at Dunedin Hospital in 2003, she found herself searching for a way to keep occupied.
She had planned to do the usual "retirement'' activities, like odd jobs around the house, visiting family more and doing some community volunteer work on the side.
But a chance meeting with members of the Malcam Charitable Trust resulted in her volunteering to set up and run a branch of SuperGrans in Dunedin.
Fifteen years later, she has retired - again, sort of.
She said the job had been extremely rewarding.
SuperGrans is an organisation of generous, community-minded people who have large amounts of practical experience.
Some were older grans, some were young grans and in fact, some were blokes, she said.
"It's about using older mentors to teach life skills to young families - young mums who have not got the skills necessary to get them through life in a good way.''
When she first started, she could not believe the number of young mums on their own, who had no life skills that would make their lives better.
"These people are lacking in so many skills. Nobody's really listened to them, they've got nowhere in life so far, they're struggling to deal with Work and Income and Housing New Zealand, they're struggling to feed and clothe their kids.
"Basically, the skills that we've been teaching are menu planning, budget cooking, budget shopping, household routines.''
She said some of the situations she walked in on were disturbing and sad.
But the best part of the job had been seeing young families get back on their feet and grow into prosperous and productive people.
"That's been the best thing about it.''
Ms Sutherland said she was fortunate to have grown up on a farm where the family was self-sufficient, and she had the benefit of a mother who shared her excellent life skills.
The people she worked with did not have the benefit of that support.
Ms Sutherland retired last Friday, but said she would never fully retire from the organisation, because often Grans and clients formed life-long relationships.
She said she had been working with three families for several years, and wanted to stay on to see them through.
She would also continue as a trustee for Neighbourhood Support Otago and continue her volunteer work with the Dunedin North Community Patrol.
"I've still got enough to keep me occupied.''
Pip Weber has replaced Ms Sutherland as manager of SuperGrans Dunedin.
JOHN.LEWIS @alliedpress.co.nz