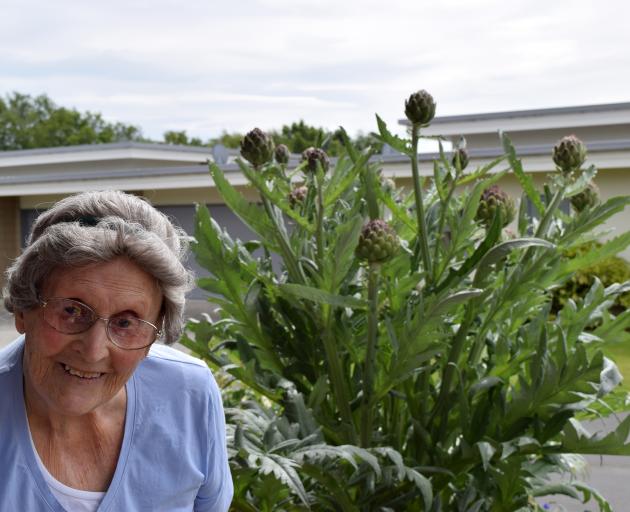 An "intriguing'' plant has become the centrepiece of a Mosgiel garden.
Peg Mathieson (94) said she had never seen an artichoke plant until her son, Robert Mathieson, gave her a seedling about six months ago.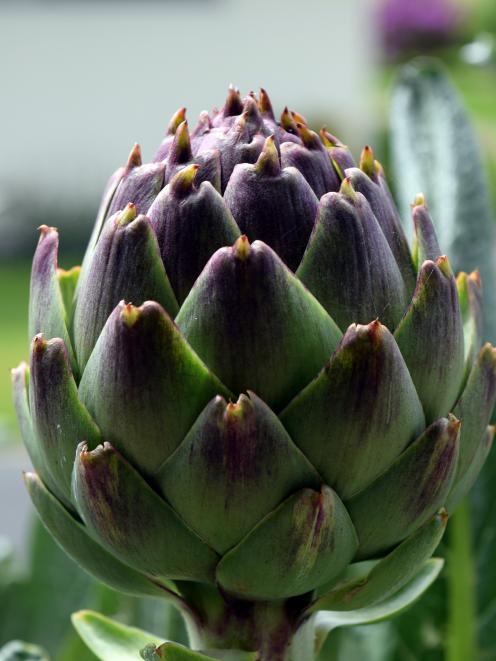 He paid $3 for the globe artichoke seedling at an Otago Polytechnic fair.
Mrs Mathieson planted the seemingly ordinary seedling in a garden near the entrance to her house in Chatsford retirement village.
From her favourite chair in her living area, she has watched the plant grow.
"I just love looking at it ... each week it just seemed to be that much taller.''
She has never tasted artichoke and her son, a good cook, had offered to fry the flower buds and serve them in a sauce.
But the flowers looked too good to eat and have since "flourished to a beautiful purple''.
Maybe next season she would pick some immature flower buds and taste artichoke for the first time.
The plant was thriving despite her not giving it any fertiliser.
"Whatever is in the soil seems to suit it.''
It helped that her garden was on the northern side of her home.
"It gets beautiful sun.''
Mrs Mathieson said the plant's arching and deeply lobed leaves were as elegant as its flowers.
"The whole plant is quite intriguing.''
• If you have something interesting in your garden this season, contact Taieri Times on taieritimes@alliedpress.co.nz.
SHAWN.MCAVBINUE
@the star.co.nz