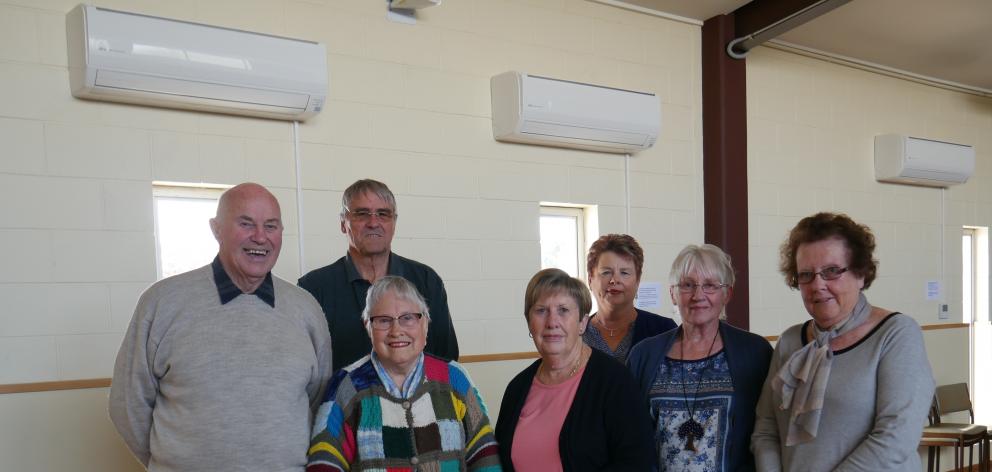 A village hub in Mosgiel is opening its doors for an expo next month.
Taieri Age Connect will host a Festival of Ageing at the Senior Citizens Hall, Mosgiel, on November 1.
Vice-president Trish Didham said there would be a range of information available for people of all ages.
Stallholders would include Age Concern Otago, Taieri Spinners and Weavers, and Plunket.
"Some of the stalls are not just for older people.''
There would be interactive stalls such a Wii Fit display from University of Otago physiotherapists.
Mrs Didham said committee members contacted other groups and liaised with Age Concern.
Taieri Age Connect's stall would sell raffles and have information about their groups - art, cards and singing - and their weekly open hub.
President Ken Whitcombe said the group had been working to make the hall a convenient place for people to visit when they needed information.
It had recently secured grants from Bendigo Valley Sport and Charity Foundation, Alexander McMillan Trust and The New Zealand Lotteries Commission to buy four new heat pumps and get the hall windows double-glazed.
Mrs Didham said they were "thrilled'' to receive the grants, and the heat pumps had made a " huge difference.''
They were looking at getting the windows done early next year, so it did not cause too much disruption.
JESSICA.WILSON @thestar.co.nz