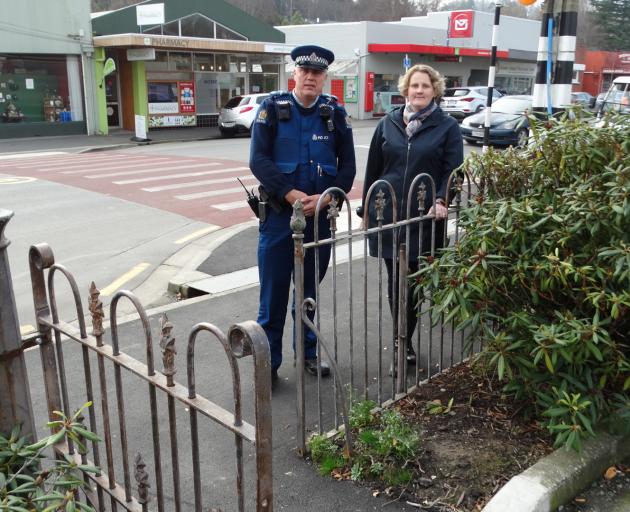 A simple solution has much improved the safety of pedestrians leaving the Dunedin City Council car park in Green Island's Main South Rd.
Responding to concerns raised by Green Island police officer Senior Constable Fred Jansen and the Greater Green Island Community Network, the DCC has shifted the car park's gate a few
metres away from the pedestrian crossing.
Previously, people exiting the car park would emerge from the gate directly at the crossing, right next to a bus shelter and a power pole.
Const Jansen said the situation had been an accident waiting to happen.
Not only was a pedestrian's view of oncoming traffic blocked by the shelter and the pole, drivers could not see them either, he said.
"Just shifting the entrance a small amount means people have to walk towards the crossing while looking at the traffic, and that is much safer.
"Well done to the DCC for taking a practical approach and fixing the problem.''
Dunedin City Council transportation safety team leader Hjarne Poulsen said the $5000 job to relocate the car park entrance had been "quite a simple'' solution in the end.
"We are happy to be able to improve safety, and it's nice when it can be done quite easily like that.''
BRENDA.HARWOOD @alliedpress.co.nz