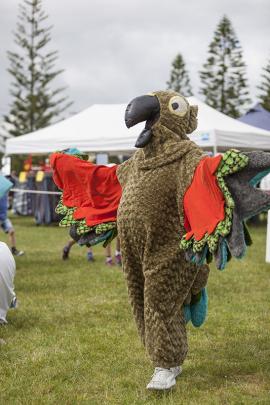 ''Wonky Donkey Man'' Craig Smith, and his faithful sidekick Kaha, will be on hand to entertain children at this weekend's Otago Taieri A&P Show.
The award-winning children's performer, musician and author is doing an ''end of holidays'' tour, and will join the entertainment line-up at the show this Sunday, with shows at 10.30am and 2pm.
Smith and Kaha will also be able to be found nearby the petting zoo between shows for photos with happy children.
With a new book due out this year, entitled The Drizzly Bear, Smith will have an array of new songs to play during his shows.
He will also perform material from his recently released book, The Scariest Thing in the Garden, as well as a new album, Not Just for Kids 2.
During his visit to Dunedin this week, Smith will perform shows for children, along with leading creative writing workshops, at libraries in the city.