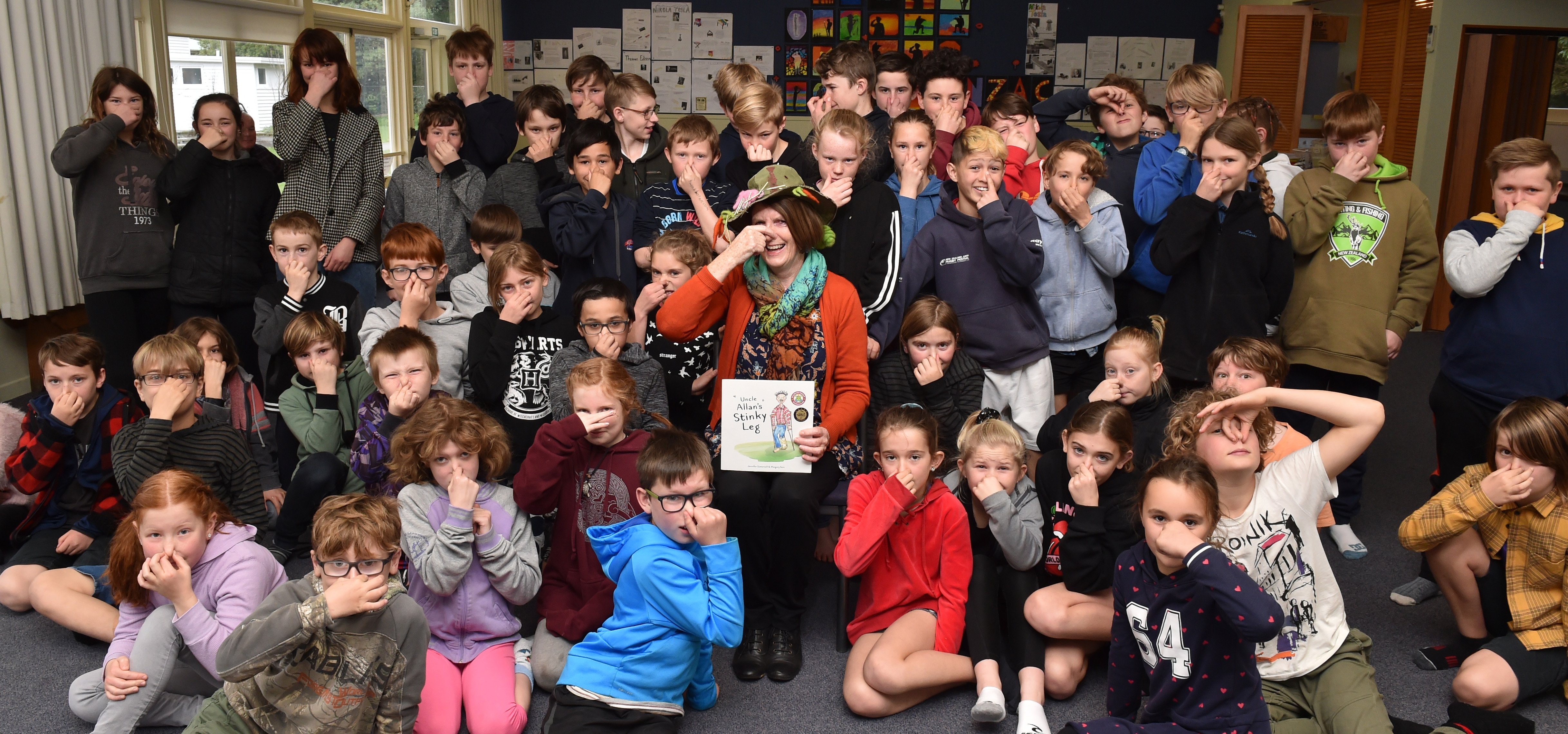 Write what you know. That was one of the gems of advice award-winning children's author Jennifer Somervell passed on to pupils during a writing workshop at Port Chalmers School yesterday.
"It works for any author because, even though when we write fiction, we're still drawing from our experience.
"And if we have that experience to draw from, then our writing can be richer, it will have more detail, and that's what makes it interesting."
She is the author of the award-winning Tales From the Farm picture book series, which tell stories from her childhood on her parents' dairy farm.
Her latest book, Uncle Allan's Stinky Leg, tells the story of a loveable uncle who visited the farm with his plaster-clad leg in the 1970s.
His misadventures brought howls of laughter to the pupils and set imaginations wild.
The book also includes fun facts about fractures, plaster casts, how they work, and what not to do with them.
It won two awards in the Purple Dragonfly Book Awards for excellence in children's literature.
Ms Somervell's visit was part of her first tour to Dunedin, which will finish with a visit to Abbotsford School on Monday.
She has been touring the country's schools, giving classes which include drama, animated storytelling, and discussions about the process of writing and producing a picture book.