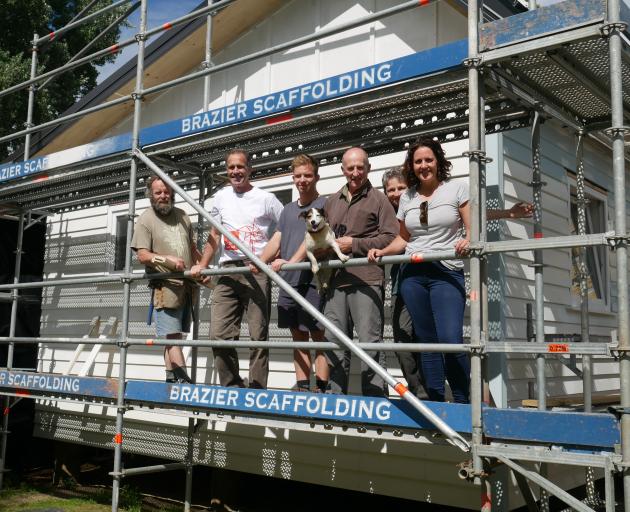 The Dunedin City Council grants subcommittee recently allocated $300,000 in funding to seven place-based community groups across the city. 
The funding, which ranges from $31,000 to $55,000, will be used to help with the costs of building community connection and resilience for the next 12 months.
In the coming weeks, reporters will be highlighting the programmes and projects the funding will support in your communities.  The series continues with Blueskin Resilient Communities Trust.
Building a ''climate-safe'' house and creating local climate solutions are the top priorities for Blueskin Resilient Communities Trust.
The trust is building a house for a Waitati resident who has been living in a garage and bus for the past two years since her house flooded, trust manager Scott Willis said.
The trust leased the land off the resident to build the house, which she would rent when it was finished.
''She can live in the house at a very low rent rate. She gets a safe place to live.''
Mr Willis said trust wanted to ensure ''climate justice'', so used products that would be better for the environment.
That included installing solar panels, double-glazed windows and a insulated panels that were like a ''solid thermal envelope''.
About 40 sponsors have given $200,000 worth of materials and services to the project, he said.
The house would also be connected to the Blueskin Energy Network - a platform designed to enable a greater use of renewable technologies such as wind and solar energy.
This was the first project of the kind, but Mr Willis hoped to do more.
''It's a new way of doing things.''
The trust recently received $31,000 through the Dunedin City Council's place-based grants.
The money ''keeps us powering'', including paying community worker Tess Rushton's wages.
Ms Rushton was involved in organising all the trust events, such as the connections workshop held in October.
Mr Willis said members of community groups, artists and Otago Regional Council staff attended to talk about issues relating to water in the area.
The trust also held a litter pick-up at Warrington Beach on Wednesday.
''We aim to facilitate, enable and bring people together. Our goal is creating local climate solutions.''