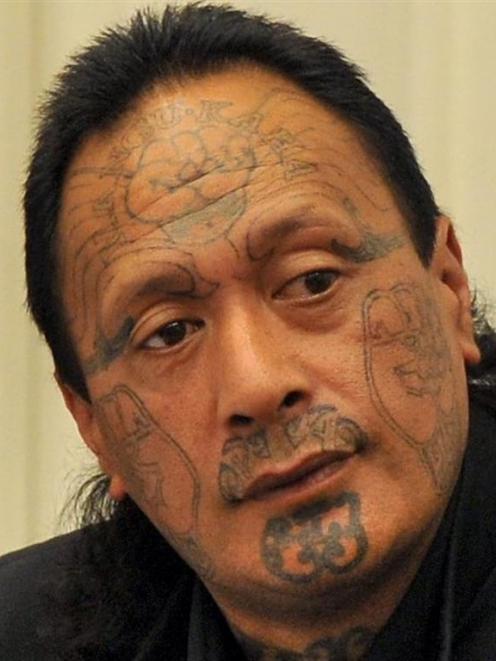 A local gang president has admitted he allowed his ute to be used for transporting cannabis last year.
The Dunedin District Court heard that Albert Victor Epere (49), president of the Mangu Kaha (Black Power) gang in Dunedin, was driving south in a Ford utility near Ashburton on November 17 when police stopped the vehicle about 9pm.
Three other patched members of the same gang were passengers in the vehicle, which is registered to the Mauri Kohatu Trust.
The trust represents Epere's whanau and Epere is its spokesman.
Because of a very strong smell of cannabis coming from the vehicle, the officers invoked their emergency search powers under the Search and Surveillance Act.
They found a plastic bag containing 427g, almost a pound, of cannabis head at the feet of the passenger seated behind the driver.
The smell of the cannabis was such that Epere must have appreciated one of the passengers was carrying cannabis consistent with possession for sale, Crown counsel Richard Smith told the court.
But there was no evidence Epere knew how much cannabis the other man had in his possession.
When police had finished their search they advised Epere of the amount of cannabis.
He said he would be taking the other man's patch.
The man had since been ejected from the gang and had pleaded guilty to a charge of possessing cannabis for supply, Mr Smith said.
Epere was also initially charged with possession for supply but the Crown last week offered no evidence on that charge and Epere admitted permitting his vehicle to be used for an offence against the Misuse of Drugs Act.
Judge Kevin Phillips said the defendant must have known the cannabis was in the ute but accepted there was no evidence he knew how much there was.
Giving him credit for pleading guilty to the vehicle-related charge, the judge sentenced him to 150 hours' community work and disqualified him from driving for four months.
He also cancelled Epere's unpaid fines of $1098 and sentenced him to an extra 40 hours' community work.