A dinosaur-loving Dunedin 10-year-old rewarded with an appointment at Otago Museum is over the moon with his slice of fame.
Macklin Devlin's knowledge about, and enthusiasm for, dinosaurs have long been known at the museum, where he has attended the Explorers Club, linked to the holiday programme, since he was little.
And he has put that knowledge to good use after being appointed Otago Museum's Dino Ambassador.
Museum marketing manager Kate Oktay said she had planned to use some children's feedback from the Dinosaur rEvolution show in radio advertisements, and mentioned this to Macklin's mother.
"Macklin's mum took him to the exhibition the weekend it opened and recorded him answering some questions and sent them to me."
Ms Oktay was amazed with the outcome.
"I thought this kid knows more about dinosaurs than any other kid I know, and sounds to me like the curatorial staff who do this for a living."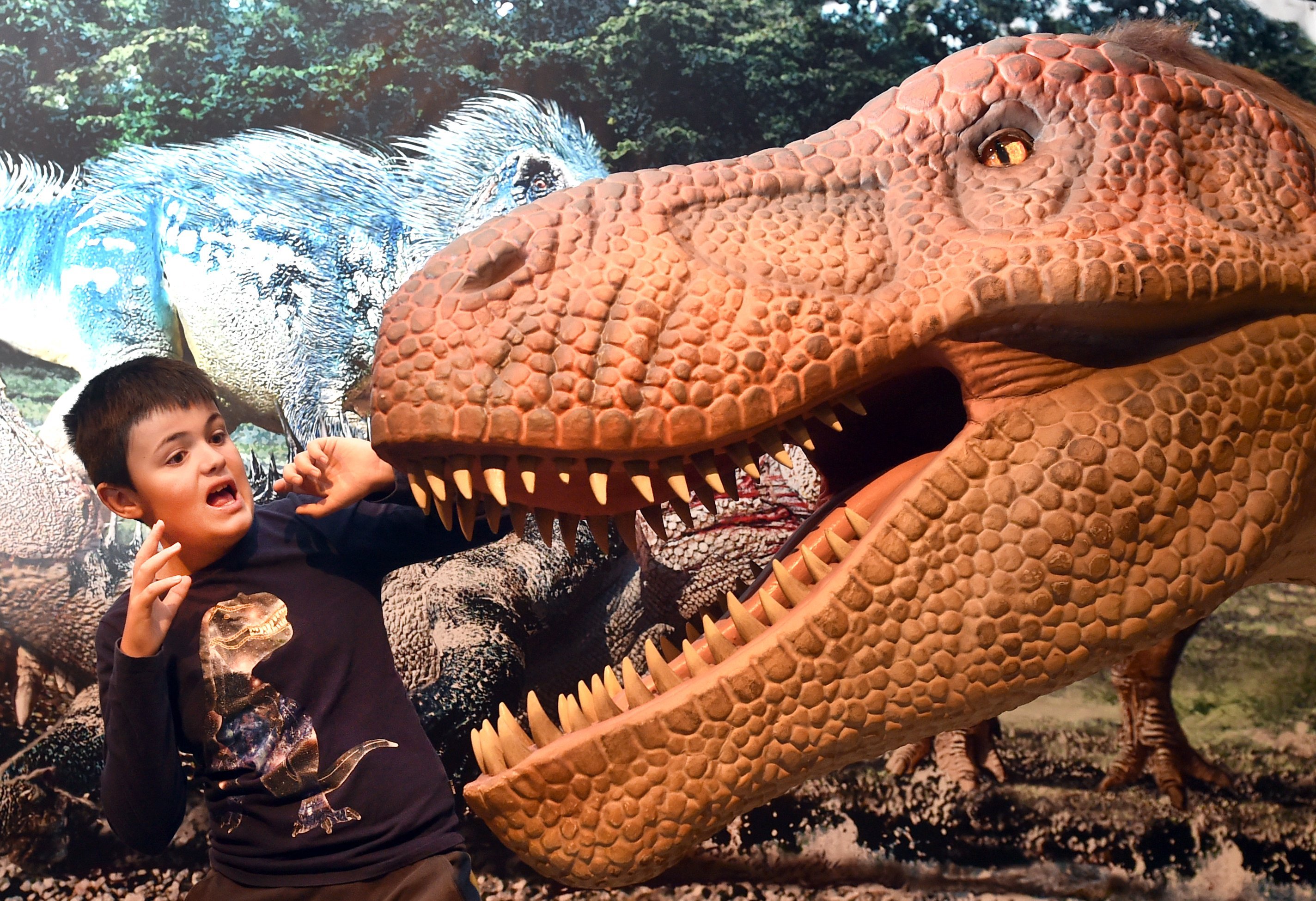 Macklin has since been on Radio One and The Hits breakfast show, telling Dunedin listeners dinosaur facts, has taken part in several other interviews, including with the
Otago Daily Times
, and has given a public talk, aimed at children.
He also joined the museum on its Christmas parade float, which depicted a dinosaur.
"He has knowledge and passion for dinosaurs that just radiates, and it is so wonderful to have a child sharing this passion with other children," Mrs Oktay said.
The final day of the dinosaur show season is February 8.
Macklin said it was "pretty cool" being an ambassador, and his favourite creature in the show was T-Rex, partly because of its size and status as "king".
He was also intrigued by how Tyrannosaurus rex apparently hunted in packs and its strong swimming ability.
What was the best part of being an ambassador?
"Probably the fame."