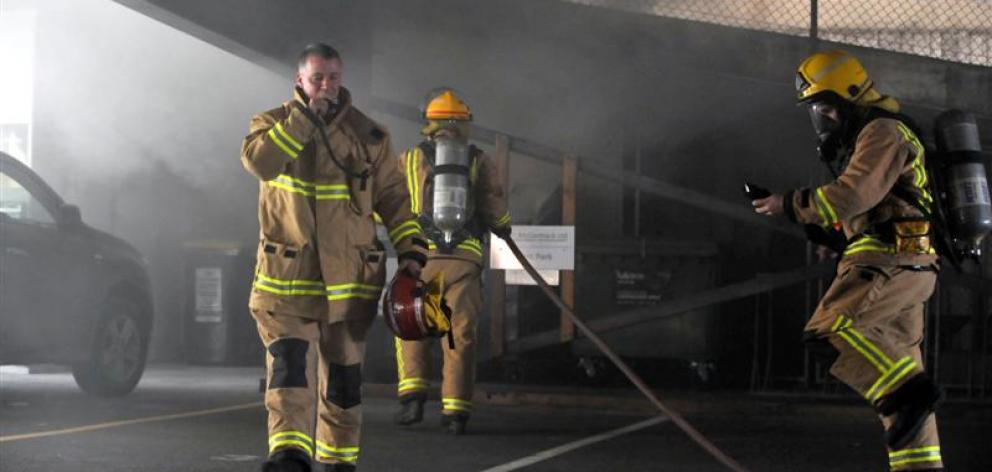 Firefighters extinguish a fire in a skip at the ASB Building in Cumberland St, Dunedin, yesterday.
Occupants of the building were briefly evacuated after a fire broke out in the locked skip under a ramp in a car park area shortly after 1pm.
Fire Service City Senior Station Officer Bob Calder said the fire may have begun accidentally after a smoker had put a cigarette in the skip.
The fire generated a lot of smoke, but firefighters quickly extinguished the fire and the building was undamaged.
A tin had been provided for smokers to use in the area, and cigarettes should not be disposed of in skips or bins containing rubbish, he said.