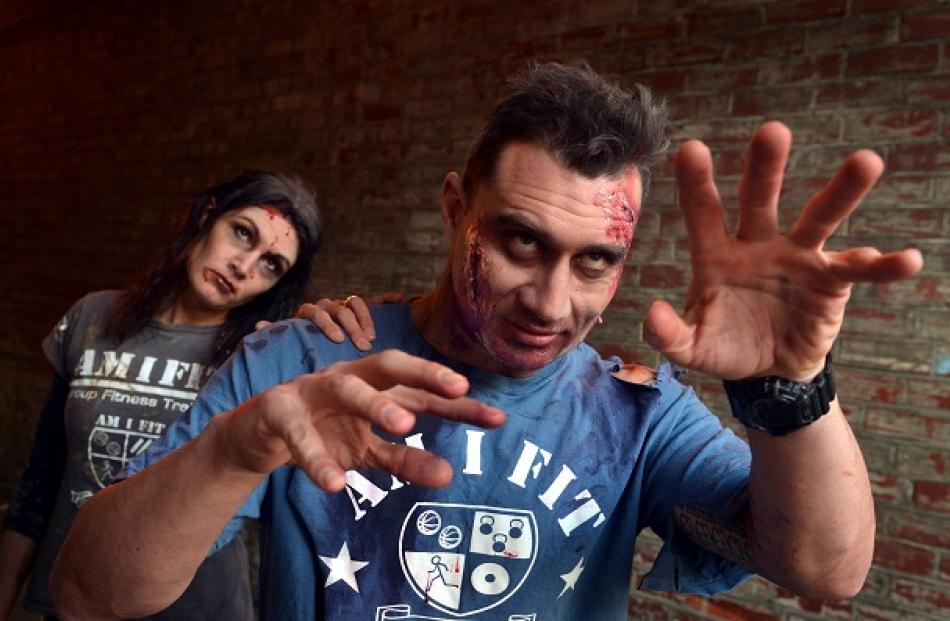 The fear of a horde of the undead will spur people on in a ''zombie survival run'' being held in Dunedin next month.
The August 17 event is part of DunDEAD, a three-day pop culture and science festival in Dunedin, and comes as the popularity of all things zombie continues to rise off the back of the hit show The Walking Dead.
Another zombie fun run was held at the Ross Creek reserve in May.
Co-organiser Alana Ivamy said the 5km run was a fun fitness activity for the Dunedin public and, fittingly, supported the New Zealand Blood Service.
''This is not only a great way to enjoy exercise, but it's for a very worthy and important cause.''
''We are encouraging everyone who registers to pledge their support and donate blood,'' she said.
Participants can enter the event as a runner or a zombie, which includes professional makeup on the day. Runners will make their way around a circuit, fighting through muddy terrain, native bush and ravenous zombies.
Each participant will be equipped with two life tags and each time a zombie removes a tag, their risk of infection will increase.
New Zealand Blood Service donor recruiter Leita Mackay said the event was a ''golden opportunity'' to raise awareness about the benefits of giving blood.