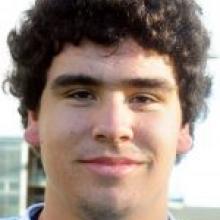 In my time in the First XV, I have played more than 30 games over a two-year period. But it wasn't until this year that I started to realise my skills in rugby.
Halfway through this season, I was nominated to be a part of the South Island secondary schools training camp with 53 other players in Christchurch.
The first day of the training camp was about 10 hours long, including a trial game. I played around 50 minutes and was amazed at the skill and speed of the players.
The next two days were not so long and much less physical. These days were more focused on core roles. For me, this was scrummaging, lifting and ruck clearing. On Monday at lunchtime, the final 24 was named. I was shocked to hear my name and school read out.
We had a few hours to get all our gear ready for the two weeks of training and the two games we had in Hamilton. We met at Christchurch Boys' hostel. This would be our home for the next six days, with trainings twice a day.
The level of organisation and professionalism was amazing. After every day of training, we had an ice bath and recovery food such as creamed rice, milk, bananas and protein shakes. We also got weighed every morning.
On Sunday morning, we flew to Hamilton. The first game was against the Chiefs on the Tuesday and I was pretty proud to get the No3 jersey. It took a while for things to settle down. But once they did, it was the best game of rugby I have been a part of.
Wednesday was our first free day of the two weeks. The next day was back to business, with the Hurricanes up next.
We lost both of the games but we competed with the top players from the North Island, which is always a big ask for the South Island. The main difference in this rugby from the Highlanders First XV competition is the speed, skill level, organisation and physicality. This is a massive step up, but it's one that all rugby players should aim for.
Rugby is what I do best and I have many goals and plans for the future.
I am concentrating on the Otago under-18 team and hoping for the call to the New Zealand training camp. Next year I will be focusing on playing for my chosen club and maybe getting into the Otago rugby academy. My dream is to play rugby as a professional and be an All Black.