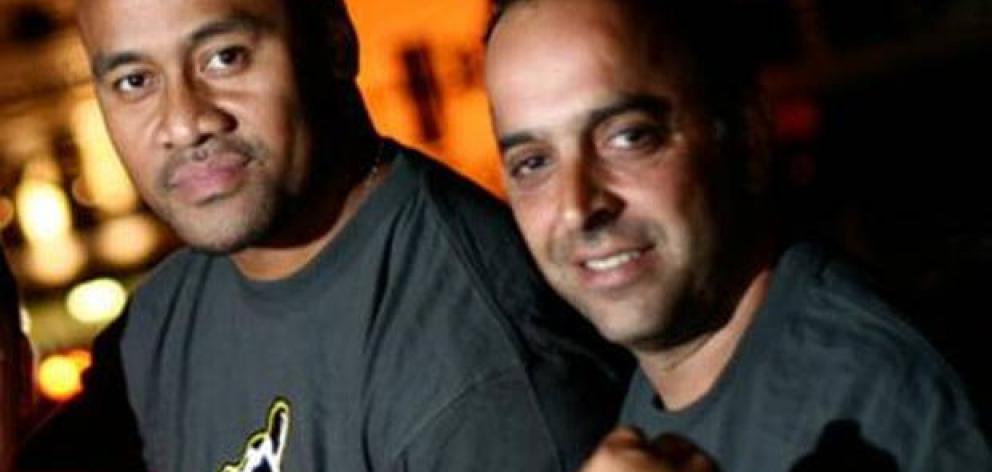 A prolific conman who duped Jonah Lomu and many others will be released from prison - but deported back to Australia where he could face more criminal charges.
Loizos Michaels, who called himself "the Phantom", was sentenced to eight years in prison in December 2012 after he "manipulated his victims for greed" in a set of ruthless scams to the tune of $3.2 million.
He had been found guilty of 24 counts of causing loss by deception and six of obtaining by deception.
Michaels, who was born in Cyprus, was denied parole several times but a spokesman for the Parole Board today confirmed the prolific conman would be released from prison.
"The New Zealand Parole Board has today approved parole for Loizos Michaels, who is to be deported upon release from prison in May.
"A full written decision outlining the Board's reasons will be available in due course."
During his trial in 2012, the jury heard eight weeks of evidence of how he convinced casino executives, moteliers and All Blacks great Jonah Lomu that he was a wealthy businessman backed by overseas interests.
"This was motivated by naked greed. You adopted a predatory approach over many months and you chose your targets with some care," Judge Christopher Field said in sentencing him.
One of those targeted by the conman was rich-lister and National Party president Peter Goodfellow.
But during a lunchtime meeting at an upmarket eatery at Auckland's Viaduct, Goodfellow began to doubt Michaels' stories.
"I noticed his clothes were not particularly sharp and his shoes were scruffy, and this was a man who said he had connections with one of the most wealthier families in Asia ... It just didn't add up," Goodfellow said.
Goodfellow was friends with Stephen Lyttleton, one of two casino executives Michaels convinced to invest more than $2.8 million in his make-believe takeover of SkyCity casino.
Hen also used Lomu's name to get more than $350,000 from a couple as "security'" on a Taupo luxury apartment sale which never went through.
Eventually, private investigators hired by Goodfellow called in the Serious Fraud Office, which later laid charges over the scam in 2010.
Michaels, who told a judge that he needed his passport back to visit his sick mother in Australia, then skipped the country and left a trail of debts behind.
But In 2011, he was extradited back from Australia to face the SFO charges before being jailed in 2012. He will now be deported to Australia where he is likely to face charges over a similar $600,000 scam in Melbourne.
Michaels owned a restaurant on Ponsonby Rd called Plato's Greek Taverna, where he ate and drank for free with his entourage.
Lomu was a regular there after the pair became friends, although later fell out when Lomu said he was duped by a proposal from Michaels to become "the global face of kickboxing'' but was never paid.
Michaels is also a close friend of George Plakas, who was living in New Zealand with him when he was sucking millions of dollars from two Christchurch casino executives.
Plakas was arrested in May 2007 at Auckland International Airport about to board a plane to Melbourne. He was extradited to Australia in April 2008 to face charges laid by Victoria police.
In May that year, he was jailed for five years and five months after being convicted of ripping off nearly $750,000.
- By Jared Savage