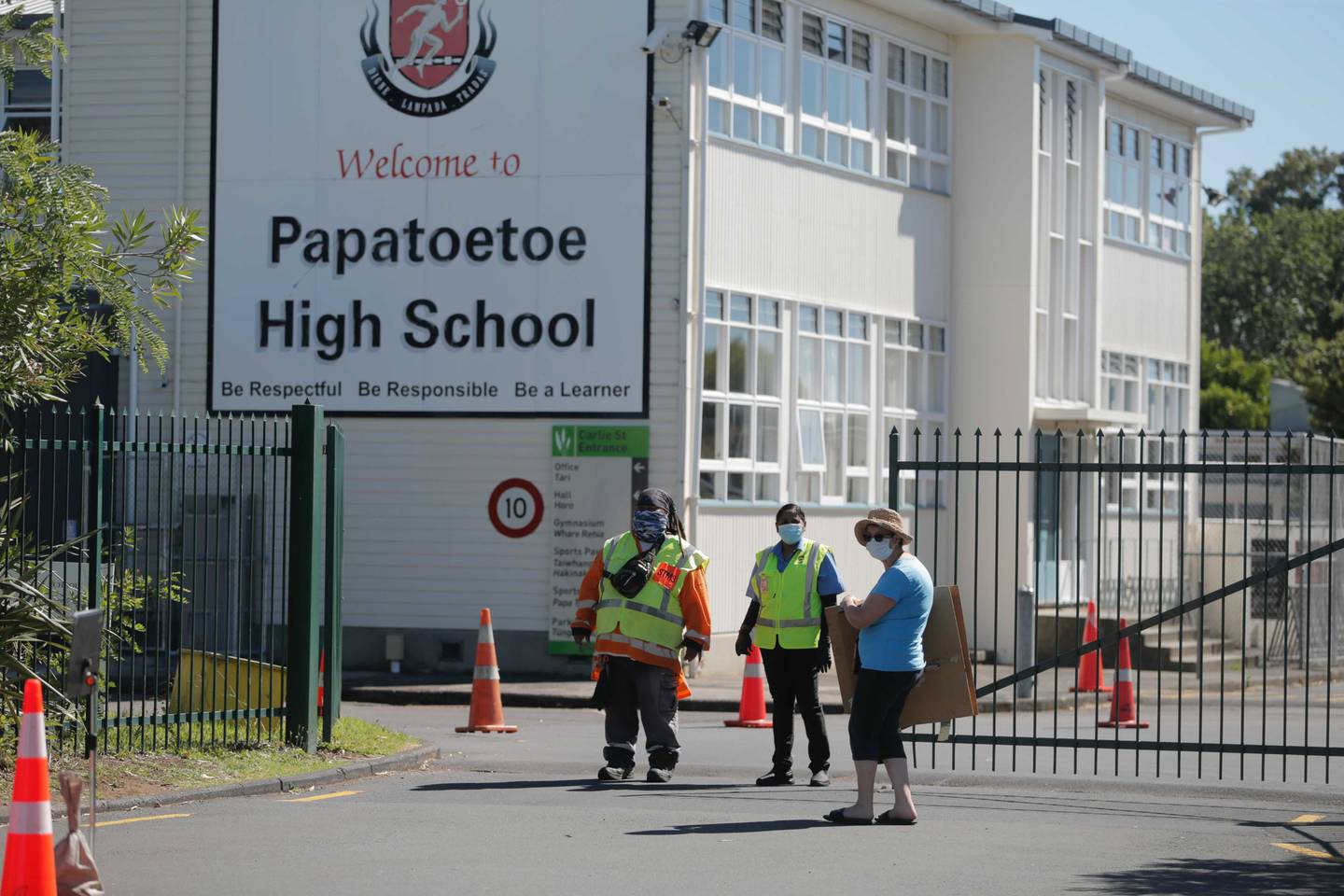 Two siblings of the latest Covid-19 case from Papatoetoe High School in Auckland have also tested positive, bringing the total today to three community cases.
Earlier today, the Ministry of Health said a teenager considered to be a casual-plus contact of community cases had tested positive. The pupil had not returned to school today, Minister of Covid Response Chris Hipkins said.
A casual plus contact is a person who has visited a location of interest at the same time as a person who has since tested positive for Covid-19, but does not meet the criteria for a close contact.
Tonight's cases are the siblings of the new case - a teenager and an infant. The parents and a third older sibling have returned negative tests so far, the ministry said in a statement tonight.
The family has been transferred to the Auckland quarantine facility.
The ministry said today's initial case, a girl at Papatoetoe High School student known as Case I, has not been at school and lives in a house with six people.
The school has closed until further notice, a post on its Facebook page said.
LINK TO KMART
The ministry said tonight the teenage sibling, known as Case J, recently finished school and has been working at a Kmart in Botany.
The teen was at work on February 19 and 20 (Friday and Saturday) between 4pm and 10pm. Kmart Botany is regarded as a location of interest.
Therefore, anyone who was at Kmart Botany, 500 Ti Rakau Drive, Botany Downs, at these times is considered a casual plus contact.
If you are a casual plus contact, you are advised to immediately isolate at home and call Healthline on 0800 358 5453 for advice on isolation timeframes and testing requirements.
The ministry said 31 staff at Kmart have already been identified as close contacts and are isolating and being provided with public health advice.
Other locations of interest for the three cases are continuing to be investigated and will be notified when available.
The infant, known as Case K, does not have childcare outside the home.
TESTING AT SCHOOL 
A testing centre was set up at the school early afternoon and 672 tests were done today. Testing will be available again at the school tomorrow. The school community has been requested to return to complete testing if they did not receive it today.
The Ministry is advising everyone in a Papatoetoe High School household must stay away from work or any other school, educational facility or community setting (e.g. the supermarket or any other place outside the home).
The school remains closed and no students or staff will be able to return until advised by a Medical Officer of Health.
At this point, household members who are not students or staff do not need to be retested, unless they have symptoms or are asked to do so.
The ministry said it would provide an update on contact tracing tomorrow and whole genome sequencing of Case I would also be available.
Afternoon news briefing:

All pupils at Papatoetoe High School have been asked to be tested after the outbreak was discovered on February 14.
Earlier today, principal Vaughan Couillault said all pupils and teachers were being re-tested immediately, with four stations in the hall testing people already.
"There's a huge squad that turned up in about 45 minutes and we're rolling. At this point we are starting with senior students and working our way down because of the nature of the positive case and the interviews."
He said the idea was to test as many pupils as they could today, because they were already there.
"It only takes a few minutes and there's a few testing stations so they're really trying to crank through as much as they can," Couillault said.
He said people were "disappointed" and "frustrated" they were going through this again. "But I'm very confident that everybody will revert back and get the job done like they did last time."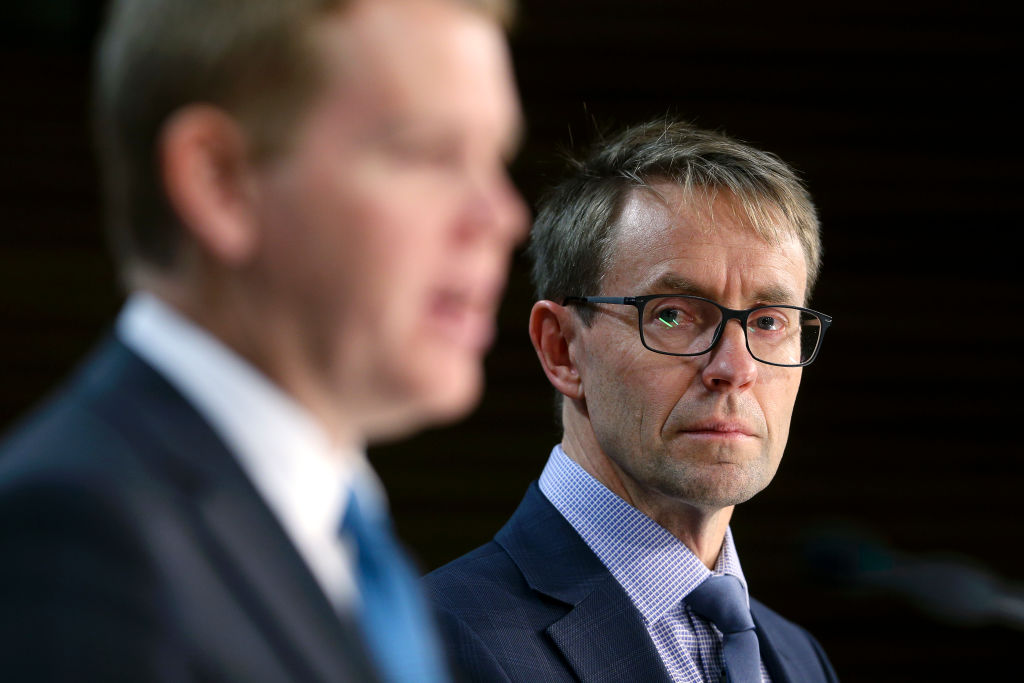 Chris Hipkins said earlier today the "vast bulk" of pupils at the school had been tested, but there were about 11 people still to return a negative test, including the Covid-19 positive pupil announced today.
All those pupils were "being followed up".
"We want to find them all, and test them," Director-General of Health Ashley Bloomfield said.
He said from some of the families, there had been up to 12 phone calls to get them to be tested. Sometimes, there was a language barrier.
"It just takes some time to get hold of someone," Hipkins said.
He said in his experience, the last handful of people take the longest.
"The tail is being chased up now," Bloomfield said.
But overwhelmingly, New Zealanders were "trying to do the right thing", Hipkins said and called on people to not pass judgement on people taking a little bit longer to get a test.
Hipkins said Papatoetoe High School has stayed in a level 'more akin to level 3' since the outbreak and all teachers and pupils were required to stay home until they got a negative result for their Covid-19 test.
Papatoetoe High School's website says it has 1500 pupils and more than 150 teaching and non-teaching staff.
Bloomfield said waste water testing has shown negative results in the Papatoetoe area.
There have been 70,000 tests which show there is no community transmission. There are 27 locations of interest connected to the latest outbreak in the area.
- NZ Herald and ODT Online