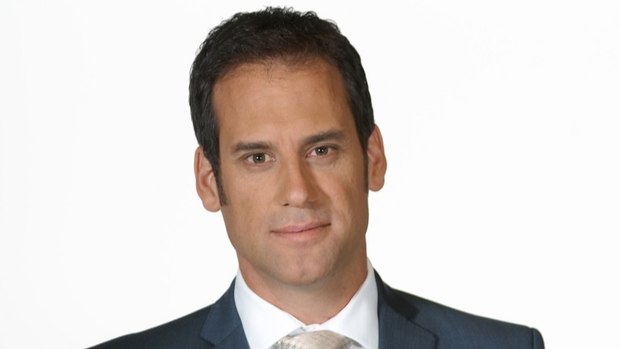 TVNZ news presenter and journalist Greg Boyed has died in Europe.
The sudden death of the broadcaster – while on a family holiday in Switzerland with his wife and young son – has shocked colleagues and friends.
Family members have rushed overseas following Boyed's death.
The family said in a statement:
"It is with great sadness that we share news of the sudden death of broadcaster Greg Boyed on Monday, 20 August, whilst in Switzerland with his wife and youngest child.
"He was absolutely loved and adored. A treasured son, brother, husband and father, he will be deeply missed.
"Greg was a talented journalist, presenter, musician and an exceptional friend to those lucky enough to know him.
"Greg, 48, had been battling depression. Greg was the kindest and most caring man, a devoted father who cherished and loved his two children.
"We are all struggling to comes to terms with this."
As well as his young son, Boyed has a daughter, now in her early 20s, from an earlier relationship.
TVNZ head of news and current affairs John Gillespie said the news had come as a huge shock to staff at the state broadcaster.
"Greg was a prominent figure in our newsroom for the last 25 years. He was a wonderful man and a talented broadcaster who strongly believed in the power and importance of journalism in people's lives.
"Greg was known for his wit and warmth and kindness. It's a very personal loss for us.
"It's a lot to take in. Greg will be greatly missed by us, he will be missed by our colleagues in the wider industry and he'll be missed by our viewers.
"Our thoughts are with Greg's whanau and friends."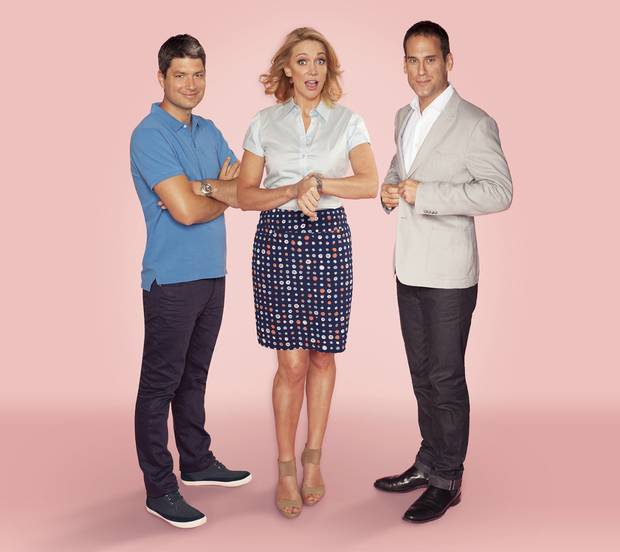 Boyed's broadcasting resume is packed with some of television's most recognisable shows – including One News, Fair Go, Q + A, Close Up and Target.
He was one of the three original hosts of Seven Sharp, alongside Jesse Mulligan and Ali Mau, when that show started in early 2013.
He was also the first to leave, later that year, returning to late-night television to host One News' Tonight bulletin.
"It's Greg's decision," a TVNZ spokeswoman said at the time.
"He's enjoyed his time on the show but he feels more at home behind the desk of Tonight. He feels his strengths are strongest, and best used, on a straight-up news offering."
Boyed grew up in Te Puke and started his journalism and broadcasting career in radio in Tauranga in 1991, quickly rising through the ranks and eventually moving to IRN in Wellington and then Auckland.
He continued to be a regular voice across the airwaves, most recently filling in as Drive host on Newstalk ZB, while Larry Williams was on holiday.
Boyed also worked as a TV producer, with a long list of credits including Flipside and The Last Word.
Boyed married Swiss singer-songwriter Caroline Chevin in 2014 in her native country, in a surprise wedding. Their son was born the following year.
Boyed was himself an avid musician who played the drums. He was also an accomplished marathon runner.
When Chevin arrived in New Zealand in 2014 she told Spy: "I'm excited to start my new life Downunder. I want to discover more of this beautiful country, learn about Kiwi culture and hopefully get inspired to make more music."
Tributes flow for broadcaster
New Zealand First list MP Jenny Marcroft, a former radio newsreader, said she was devastated to hear of the death of her friend.
Former TVNZ Breakfast host Rawdon Christie said the news was "horrific".
National MP Judith Collins was among politicians to express their condolences.
Former National MP Tau Henare also paid his respects.
Where to get help
Lifeline Aotearoa: 0800 543 354
Suicide Crisis Helpline: 0508 828 865 (0508 TAUTOKO)
Samaritans: 0800 726 666
Alcohol Drug Helpline: 0800 787 797
General mental health inquiries: 0800 443 366
The Depression Helpline: 0800 111 757