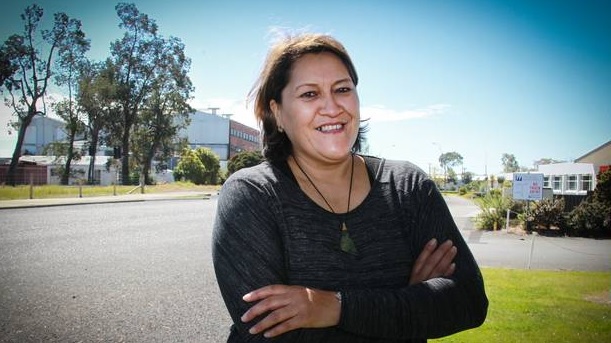 Suspended Government minister Meka Whaitiri will be absent from Parliament this week and is likely to be working from her home constituency, Prime Minister Jacinda Ardern says.
Today marks the first day back at Parliament after a two-week recess and MPs usually return to Wellington today ahead of the first sitting day on Tuesday.
Whaitiri, who was the Customs Minister, was stood down from her ministerial roles by Ardern last week after an alleged incident involving a new staff member.
Whaitiri, who is the MP for the Māori seat of Ikaroa-Rāwhiti which stretches down the east coast of the North Island from East Cape to Wellington, was not at an announcement of funding for Wainuiomata High School north of Wellington today. She has offices in Gisborne, Hastings and Wainuiomata.
"Her role continues on as a Member of Parliament whether she's in Wellington or in her home constituency. My understanding is that she's likely to be working out of her home constituency this week," Ardern told reporters.
She would not comment today on progress in the investigation into the incident by Ministerial Services.
"I haven't had an update from them but as I've said previously, I've left them to do that work."
Ardern expected the investigation to take weeks rather than days but hoped it was done as quickly as possible.
Ardern said it was appropriate for Whaitiri to remain co-chairwoman of Labour's Māori caucus.
"Yes, we're making sure this process happens as quickly as possible. She's stood aside from ministerial portfolios. All of her other roles remain for the time of the investigation."
Labour Māori caucus co-chairman Willie Jackson said at the weekend that it was appropriate for Whaitiri to remain co-chairwoman of the Māori caucus.
"In this country we go through certain processes, and she has to go through a process. She's still a Member of Parliament," Jackson told Newshub Nation.
"What we believe in is justice, and I won't be commenting on the process. But she is still the MP for Ikaroa-Rāwhiti. She is still the co-chair, along with myself, for the Māori caucus. And I think all New Zealanders would agree there has got to be an investigation and a process to go through before we try to shut Meka Whaitiri down."
But Labour MP Peeni Henare told Māori TV's Te Kāea it offered an opportunity for others in the Māori caucus.
"We have a pool of options in our party," Henare said.
"For example, Willow-Jean Prime and Kiritapu Allan, who would make excellent ministers. There's plenty who could do the job and this could be an opportunity for them."