The Trans-Pacific Partnership, agreed today by 12 countries after five years of intense talks, is a "travesty of democracy", according to a law academic Jane Kelsey.
The deal will affect 40% of world's economy and the overall benefit of TPP to New Zealand is estimated to be at least $2.7 billion a year by 2030.  
Prime Minister John Key has welcomed the deal, which he says will give New Zealand exporters "much better access to a market of more than 800 million customers in 11 countries across Asia and the Pacific, and help Kiwi firms do business overseas."
But Professor Kelsey, who has long campaigned for transparency around the negotiation process, said in a statement from Singapore that Trade Minister Tim Groser has misled New Zealanders.
 • Countries strike landmark deal 
"The Government has ignored, insulted and lied to its citizens," she said.
While the dairy deal was less than hoped for, Mr Groser believed that within a few years, once the deal had settled in, there might be a political climate to accelerate some tariff elimination.
Where New Zealand couldn't get elimination of tariffs, it had got quota expansion deals, although some were very modest. On beef exports, Japan agreed to a reduction from a 38% tariff to 9%. That applied to all countries although Australia's beef farmers, through a separate FTA with Japan, had a head start.
Prof Kelsey said she had predicted many times that Mr Groser would not be able to deliver on a positive deal for New Zealand's dairy sector and the vague language around the biologic pharmaceuticals gives pharmaceutical companies monopolies over life-saving medicines.
"While Australia was fighting US demands on medicines, our Government seemed to be lost in action and obsessed with selling more dairy. Not only is a dairy for medicines deal unconscionable - it is a total sellout."
Prof Kelsey said Mr Groser needed to release the full details of the TPP before it was rewritten through the US Congress.
"This is far from over yet. There are three months before the TPPA can be signed. It is time for opposition parties and ordinary New Zealanders to force the Government to step away, and make it clear to National that failing to do so will carry the ultimate electoral penalty."
Deal fails to deliver - Labour 
The Labour Party says the TPP appears to have failed to deliver for New Zealand with few gains for dairy farmers and potential implications for medicines. Deputy leader Annette King would not say today whether the party would back the deal because details about its contents were "scant".
"Tim Groser did say that there would be some ugly compromises," she said. "We would now like to see what those ugly compromises were."
Ms King said the US would be taking the TPP to Congress and Canada would take it to its Parliament, and New Zealand should also have a full Parliamentary debate on the agreement.
"We now need to have the same sort of openness. The veil has to be lifted now. It's gone on long enough. The idea that we might go to a select committee - why can't we have what other countries are having?"
Labour's five bottom lines for supporting the TPP are: meaningful gains for farmers, protection of the Pharmac model, the ability to restrict house sales to foreigners and govern in the national interest, and the upholding of the Treaty of Waitangi. 
Out of the details which have been released some far, Ms King said she had concerns about the implications for Pharmac and about the gains for New Zealand's farmers. "As someone said, we've barely prised the door open on dairy. Most of the gains are in cheese, not milk powder."
Ms King said one of the positives of the deal was a measure which would prevent tobacco companies from directly suing the New Zealand Government if it introduced policies which affected their profits.
NZ exposed to significant risk - Greens
Green Party co-leader James Shaw said the TPP "does not look like a terribly good deal". He said the estimated value to New Zealand of $2.7 billion a year in 15 years' time added just 1.1% to the country's GDP.
"Five years of intense negotiation doesn't look like its yielded much beyond the status quo
which have been included in the agreement.
"It looks like the balance is that we don't get a great deal out of it but it does expose us to significant risk," Mr Shaw said.
The Green Party co-leader suggested that if New Zealand banned offshore drilling off to protect a Maui dolphin habitat that foreign oil companies could potentially sue the Government.

He urged the Government to release as much detail as possible about the agreement in the 30-day window before the full text could be released.
Terrific progress - United Future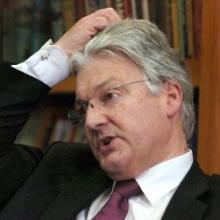 United Future leader Peter Dunne, whose vote will be required to pass TPP-related legislation, said he was "broadly happy" with what New Zealand had negotiated, even if the dairy sector did not get what it wanted.
Mr Dunne said it was more important for New Zealand to be part of the deal than to be outside of it, and the country now had a toe-hold in previously protectionist countries such as Japan.
He said he would "absolutely" support the law changes.
Grosser owes NZ people the facts - NZ First
New Zealand First leader Winston Peters said today the Government had failed to deliver the "gold standard" agreement it had promised.
"New Zealand was promised a stretch limo and we're getting a low-price sedan,
" Mr Peters said today.
Details of the agreement were still "sketchy" but New Zealand's meat and dairy industries had "taken a real hit" in the negotiations.
"The fact is we have failed on the crucial exports we rely on - dairy in to the American, Canadian and Japanese markets and beef in to Japan," Mr Peters said.
The New Zealand First leader added his voice to other Opposition parties calling for a full, transparent debate on the cost and benefits of the deal as soon as possible.
"For Mr Groser to say he can't comment because of the Canadian elections in two weeks' time is unadulterated nonsense. He owes the New Zealand people the facts now and a comprehensive briefing now, not sometime after Christmas when everyone is on holiday."
90 days of scrutiny
Now the TPP talks have concluded, New Zealand and the 11 other countries must tick several boxes before the agreement can be brought into force.
Under a rule set by the United States, any agreement cannot be signed until 90 days after negotiations end, to allow time for full consideration of its pros and cons. The same rule also says the agreement's full text must be made available to the public after 30 days.
In New Zealand, the Ministry of Foreign Affairs will provide a report to the Cabinet on the costs and benefits.
The Cabinet will then decide whether to approve the agreement. Once it has, the full text will be tabled in Parliament. It will then be scrutinised by a parliamentary committee, which will hear submissions from the public.
New Zealand will likely have to change its laws to bring them into line with the agreement. This would probably be done through a single piece of legislation, and was likely to include changes to copyright, tariff and patent laws.
The bill would provide a chance for a parliamentary debate on the agreement, but only on the parts of the law which need to be changed. This process could not alter the text of the agreement.
After the bill passes and any other policies or regulations have been brought into line with the agreement, the Government will ratify the deal.
Once other countries have followed a similar process, the agreement will come into force. There is no set timeframe for this to happen, though Japan has proposed a minimum two-year limit.
- NZ Herald