You could forgive Waitaki MP Jacqui Dean for thinking the grass is greener on the other side of the fence ... or at least the other side of the Alps.
Down in Clutha Southland her National colleague Hamish Walker has enjoyed huge amounts of national media coverage and local publicity as he fronts the battle to save the Lumsden Maternity Centre.
Up the road, several of Mrs Dean's constituents are confronting their very own maternity service provision problems, but she has faced an uphill battle to focus national attention on issues facing people expecting babies in Central Otago - many of which stem from the same region-wide review of maternity services by the Southern District Health Board which is the wellspring for the Lumsden issue.
Of course, this is to a degree a comparison between apples and oranges.
Lumsden's issue is the closure of something; that is nice and easy to pitch, it has finite deadlines, and comes with the additional box office appeal of having a small town David battling against the bureaucrats from the big city Goliath.
Of the varied maternity issues in Mrs Dean's electorate, those facing Wanaka are arguably the most critical; locals claim it needs a primary birthing unit.
Even the aforementioned paper pushers have sympathy for that view; the SDHB's own review said the Wanaka situation should be further considered, and in April the Ministry of Health told a select committee that the primary birthing unit in Alexandra (of which more shortly) really should be in Wanaka.
Mrs Dean has spoken out on this issue several times, most recently in the final general debate before the long recess.
However, her speech was as much about needling former local Labour MP David Parker as it was about helping Wanaka mums, and did not snag any headlines.
As opposed to Mr Walker's late night salvo a few days before in the Budget debate, where his claim the SDHB had failed to properly consult with iwi as per its Treaty of Waitangi obligations, garnered considerable attention.
Even when Mrs Dean can attract the media, it seems to backfire.
This week she sent out a press release which said that on two recent occasions Alexandra's Charlotte Jean maternity was unable to accept any admissions for births, or post-natal care.
However, what should have been a ripping attack on the lack of services available for rural women instead saw Mrs Dean accused of sending out incorrect information by the unit's manager; Mrs Dean's counter that regardless of what arrangements Charlotte Jean had made to cover a temporary shortage of support staff the situation was "not ideal" lacked punching power.
This is not the only recent occurrence of Mrs Dean facing claims of overreaching. Queenstown Lakes Mayor Jim Boult politely summed up an April release by her on the Lake Hawea wastewater plant as "ill-informed".
Mrs Dean, ranked 14 in the National caucus, has been one of the party's busiest MPs in the House this year, racking up more than 40 speeches and being regularly on hand to take one of those 10-minute calls at 9.30pm which all representatives dread.
She is also getting herself out and about: her "Red Tape Roadshow" aimed at highlighting regulatory hurdles hindering small businesses, was in Hamilton yesterday, after a South Island tour.
Being busy is one thing, but being effective is another.
Timing is everything for an Opposition MP, as they are much more likely to find themselves some media coverage by either breaking an issue or at the very least reacting almost immediately to a headline; often Mrs Dean fires out a release a day or two afterwards and the momentum of an issue has passed her by.
Waitaki is one of the biggest electorates and faces some big challenges.
There is no doubt Mrs Dean is aware of them, and that she is working on them, but at the moment she is battling to get her message across effectively.
Bright future
It has been a big week in politics for Isabella Copinga, Jack Buchan, Jackson Minnear, Logan Stadnyk, Mackenzie Fallow, Madison Flannery, Melissa Bonilla Casanas and Tristan Taquet, the southern representatives in this year's Youth Parliament.
The annual two-day event has a 16-18-year-old selected by each MP to represent their community in two days of general and mock legislative debates, select committee sessions and asking parliamentary questions of ministers.
They even get grilled by a youth press gallery, although no Southerners featured in this year's version.
While it is all enormous fun, it is not a junket. Being selected as a Youth MP involves taking part in a six-month training programme.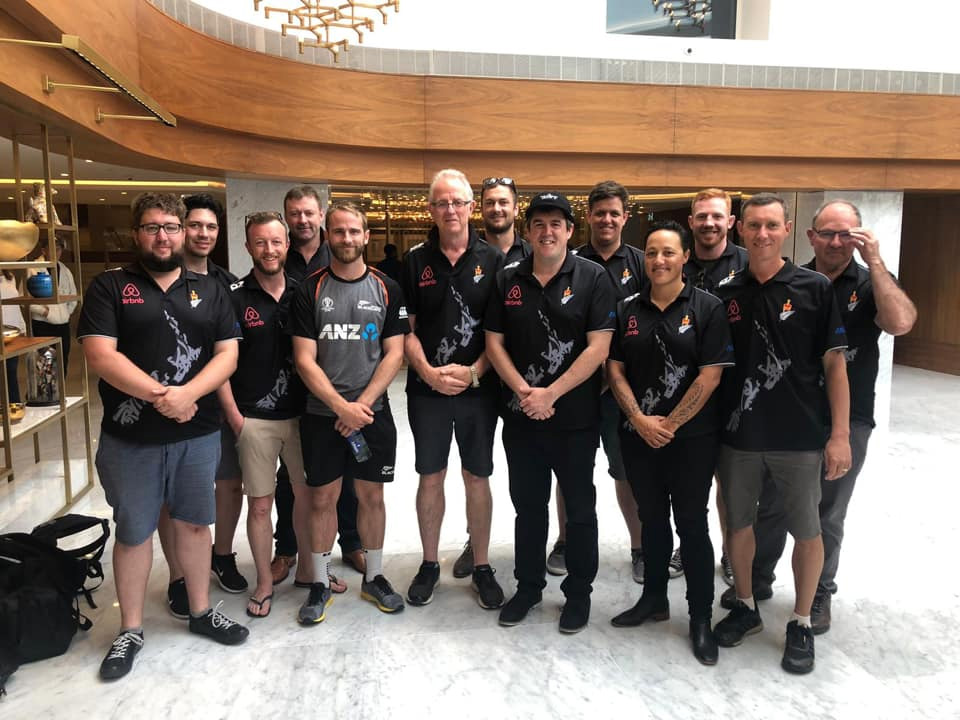 Cricket catastrophe
No, not that one ... the other New Zealand cricket team playing in England last week, the Black Benchers, aka the parliamentary cricket team.
If nothing else, the XI, which featured Central Otago New Zealand First list MP Mark Paterson, managed a perfect record, copping its fair share of dodgy umpire's decisions and questionable DRS calls as it lost all its matches in the Parliamentary Cricket World Cup.
To be fair, their opposition included Bangladesh and Pakistan, which featured former first-class players in their line-ups.
All quiet
The one-man press release machine which is Hamish Walker was strangely silent last week.
For good reason though, as he and his wife finally departed on a honeymoon, delayed back in January when Mr Walker was heavily involved in the row over the future of Telford training institute - and managing to issue more press releases than the entire Government at the same time.