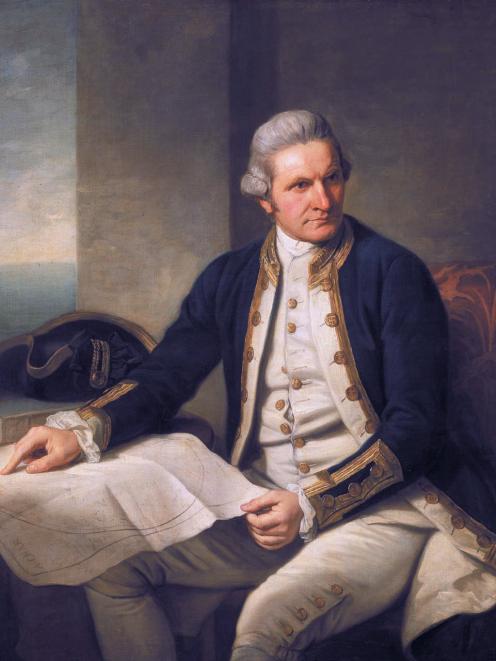 To earlier generations of Pakeha New Zealanders, he was a hero, the man who "discovered" this country. Although Dutchman Abel Tasman came first (1642), his was a fleeting visit. It was Captain James Cook who "charted" the nation's coast and whose companions undertook extraordinary scientific observations. It was his expeditions that brought much new knowledge back to Europe. A minority nowadays might even still subscribe to the view he was the harbinger of "civilisation".
To some Maori, however, Cook was the forerunner of colonial oppression and disaster, the first of a wave that decimated the tangata whenua and stole most of the land.
How then, in 2019, should we approach the 250th anniversary of Cook's first landing in September 1769?
First, we can acknowledge it as a standout milestone. What followed was momentous. The land we now call Aotearoa or New Zealand was about to change radically.
Second, notions of a "celebration" should be banished. The authorities will, no doubt, avoid the word and so should the populous. Commemoration is a much better expression, although some might also criticise it because the idea of honouring a person or event remains threaded into its meaning.
Third, we should recognise the sweep of history. Europe was expanding and colonising. It was a matter of time before New Zealand was revealed to the wider world and populated by new peoples. And if not the British, it is likely the French would have taken over. After all, French explorer Jean Francois Marie de Surville once anchored on the other side of a New Zealand headland from Cook. They did not see each other.
Fourth, while it can be constructive to acknowledge the past, history cannot be undone. Cook's first encounter - despite his goodwill - went badly and several Maori were killed. Subsequent developments are what they are. No matter how hard the process, inter-meshed and inter-bred New Zealanders have to continue to find ways to move on and move together.
Fifth, Cook should be recognised as a person of his place and time. We too readily apply today's standards to the past, and to modern eyes, everyone had blind spots. No doubt, coming generations will be horrified by present attitudes and actions.
Nonetheless, Cook was someone special. He rose from humble beginnings to become a skilled and renowned explorer. He cared for his men and was essentially humane, endeavouring to respect Maori rights and avoid conflict, especially after the initial confusion and bungling bloodshed at Turanganui (Gisborne).
To this end, he first demonstrated the punch of firearms before following up by being scrupulously honest and gentle. He was severe on crew members who knowingly stole from Maori. His was a British type of "compassionate justice", not that that did much good in the face of subsequent rampant disease, immigration, intermingling and dislocation.
Over his three voyages, he spent 328 days on the New Zealand coast.
Cook was perceptive enough to observe cultural and social difference among Maori. When later informed that some sailors from his second visit had been killed and eaten at Queen Charlotte Sound, he thought they were probably at fault. He noted: "I must observe, however, in favour of the New Zealanders that I have allways found them of a Brave, Noble, Open and benevolent disposition, but they are a people that will never put up with an insult if they have an opportunity to resent it."
On his third visit, he began by investigating the deaths, interviewing relevant rangatira. He concluded by blaming the sailors and resisted pressure to take revenge, upsetting his crew.
Cook was no unsullied hero; no-one is. But he is still a towering figure in this country's history, and the 250th anniversary of Endeavour's first landfall is an opportunity to mark that.