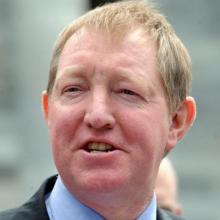 Long-serving National MP Nick Smith's sudden departure is mired in unanswered questions.
On Monday, he issued a press statement announcing his retirement, citing his disappointment at losing the Nelson seat last year after 30 years and changes in family circumstances, before drawing attention to an unfinished Parliamentary Services inquiry into a verbal altercation in his Wellington office last July, the details of which he had been told had been leaked to the media for release on Tuesday.
He said he regretted the incident, had apologised at the time, and apologised again in the statement.
His statement said he had been advised of the impending media story on Friday, but did not say by whom, and he has gone to ground since.
As it turns out, it looks as if the only stories the next day were from reporters fossicking about following his announcement. Claims that Dr Smith's volatility towards staff had been well known by all those around him for years emerged in quotes from unnamed former staffers.
Later in the week, veteran political journalist Richard Harman's reporting National leader Judith Collins was the one to tell Dr Smith about the story's imminent appearance and that it appeared that ''by accident or intent'' she forced the resignation, added to the intrigue.
So far, Ms Collins has sidestepped questions about what discussions she may have had with Dr Smith around this, citing confidentiality.
It is a messy situation.
Who knew what and when is all rather murky.
National Party president Peter Goodfellow said he did not know anything about the inquiry and Dr Smith had not informed the party of it. This is not a good look for the rigour of the party's selection processes.
Whatever light may eventually be shed on this sorry saga, it is an ignominious end to the 30-year parliamentary career of Dr Smith, although it is not the first time he has been in the news for all the wrong reasons. There was his short-lived time as deputy to Don Brash, after questions about ''erratic'' behaviour and a spell of stress leave, being found guilty of contempt of court involving a Family Court case, a defamation case settled out of court, and his resignation from his ministerial portfolios in 2012 after his involvement in the ACC case of a friend.
Dr Smith was the last man standing from the National Party's so-called brat pack, a group of young MPs in the 1990s who quickly climbed through the ranks under successive prime ministers (the others were Bill English, Roger Sowry and Tony Ryall).
He won the Tasman seat in 1990 and 1993 then, after the introduction of Mixed Member Proportional representation (MMP), held the Nelson seat until the last election.
That defeat must have been bitterly disappointing to Dr Smith, who was regarded as a strong electorate MP and one whose support had held fast through earlier swings in National's popularity.
In all, he held 13 diverse ministerial portfolios over the years, among them Education, Housing, Treaty Negotiations, ACC, and Social Welfare. His own website says his greatest passion has been improving New Zealand's management of the environment and natural resources (Conservation, Environment and Climate Change also featured in his portfolios).
He founded the Bluegreens as a group within National and was also proud of his involvement in the creation of the Kahurangi and Rakiura national parks, 17 marine reserves, the introduction of the Emissions Trading Scheme, the establishment of the Energy Efficiency and Conservation Authority and the Environmental Protection Authority.
When anyone resigns in the face of a scandal there is always the risk that any of their achievements will be ignored. Dr Smith might have avoided some of this if he had been wise enough to retire gracefully before the last election.