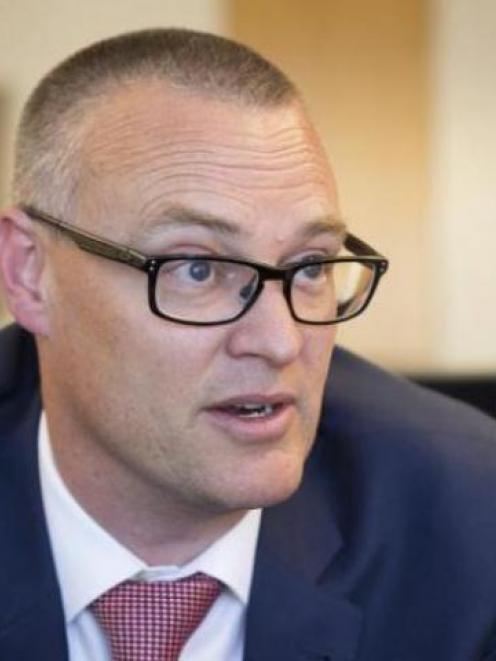 The long-awaited Cancer Action Plan, announced on Sunday by Health Minister David Clark and Prime Minister Jacinda Ardern, represents a reasonable response to failings in the present system and to the cries for action.
Even some of the vociferous critics of the "post-code'' lottery of care and of Pharmac have called the plan a start. Southlander Blair Vining, himself terminally ill and the primary figure in efforts for change, has reacted with cautious optimism.
Cancer Society medical director Chris Jackson also said the plan was a positive step towards a first-class cancer care system, but he wanted to see more confirmed details and approved funding before offering whole-hearted approval.
Politicians, at least those with principles, play a game where they endeavour to meet expectations while also trying to do what they believe is correct. They bend in their pragmatism, in their search for the possible as they seek to retain or gain power.
Such was public expectations and pressure that Labour would have believed it had to increase Pharmac funding and set up a cancer agency, the Cancer Control Agency, whatever it actually thought.
The extra $20million this year and $40million for Pharmac next year allows more drugs to be funded, including several which have been in the limelight. But the cash is not enough to undermine Pharmac's position as a careful steward of taxpayers' money.
Pharmac, it must be hoped, preserves enough bargaining power in the future so that extra funding does not mostly go straight to the bottom line of the multinational drug companies.
The extra money is in the context of a $995million annual drug buying budget and $220million on cancer drugs.
The decision that funding for drugs can be examined at the same time as Medsafe studies their safety seems common sense. The only wonder is that it did not happen a long time ago.
It could well be that further Pharmac increases are required. But this agency's independence from politics, and its professional decision-making, need to be maintained.
The Government has kept the planned cancer agency within the Ministry of Health, infamous for its dysfunction, but its chief executive will report directly to the minister. This, again, seems like a fair compromise. The proliferation of independent agencies, whatever the ministry's shortcomings, cannot be healthy in the long run.
The appointment of Prof Diana Sarfati, from the University of Otago, Wellington, as interim national cancer control director has wide support. Her public health roles and interests have been noted because it is in prevention that the biggest gains can be made.
But prevention lacks the emotional pull of, say, a drug that might be able to prolong the life of a dying cancer patient. Tensions on where resources are placed will always be present. The agitation for Pharmac to fund more treatments will not go away.
There should be, as well, concern about the gulf between "plans'' and "action''. If, for example, there are neither the staff nor resources to undertake proper bowel screening plus examine those with possible symptoms the best laid plans will be worth little. Meanwhile, the Quality Performance Indicators will be ineffective if they simply are not able to be met.
The cancer plans are another step towards centralisation and loss of District Health Board power. If that lottery of treatment is to be eliminated, local autonomy and decision-making is reduced. That will happen with the new single National Cancer Control Network and with the new control agency.
What, then, about the rest of health? Heather Simpson's interim report on the health system is due today. It could well give an indication of the Government's health priorities and direction.