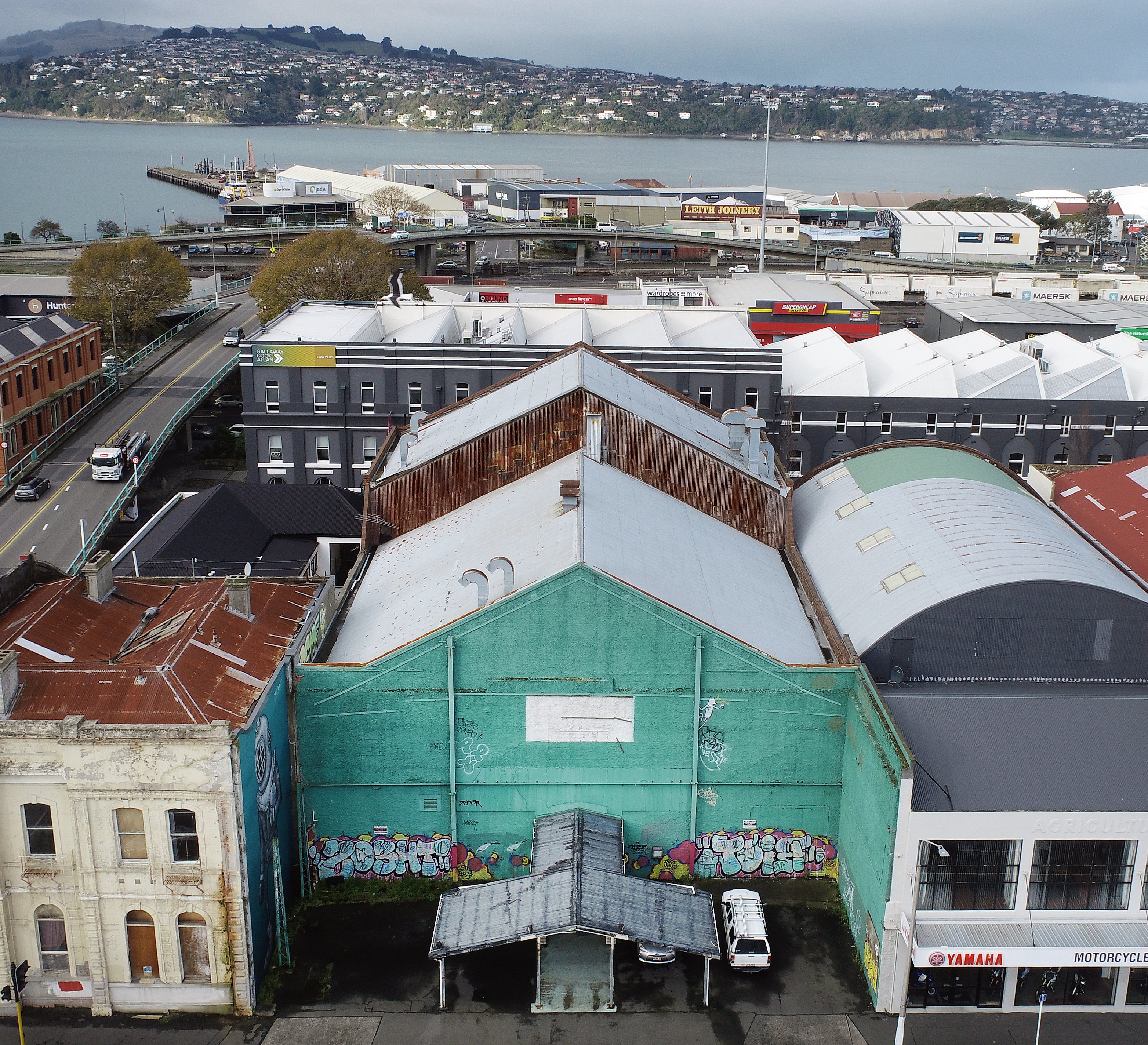 Talk out of the Dunedin City Council about hopes and dreams for the former Sammy's music venue has got a bit downbeat.
"As great as Sammy's has been for gigs, it can be a pretty cavernous space with 50 or so people in it," Dunedin Mayor Aaron Hawkins said in April.
The city needed a range of venues of different sizes, he said.
The council bought the building in the heritage area in 2017 and not a great deal has happened there since.
"While we did specifically consult on future uses for it, we never made any promises around Sammy's," Mr Hawkins said.
"We bought the building to prevent it from being demolished in the first instance, and have held it while we assess the future needs of local and touring artists."
Council staff sang a similar tune in June — the council bought the building to protect it from possible demolition, as it forms part of the warehouse precinct streetscape.
"While we have never made any promises about the future of the building beyond that, we have considered its possible redevelopment into a venue," the council said in a statement attributed to property services group manager Anna Nilsen.
A different tone is being struck to what was expressed in February 2017.
Mr Hawkins, who was the council's community and culture committee chairman at the time, said some of the best live shows he had seen were at Sammy's.
"It would've been an absolute travesty had it been sold and bowled, but now it's safe for another generation of artists and audiences to enjoy."
In a Facebook post on February 4, 2017, Mr Hawkins said he was "looking forward to working with our community to make it the best asset we possibly can".
More than five years on, Sammy's has obviously not been turned into a terrific asset.
The council bought the building for $128,000 and has since spent about $117,000 on it, including for roof repairs, electrical work, fire safety, security and rates.
It nonetheless remains a hazardous space because of the presence of asbestos and concerns about the structural integrity of some elements of the building.
Was buying Sammy's the wrong call?
Not according to Mr Hawkins.
The building was at risk of being lost, which might have undermined significant private investment in the warehouse precinct, he said.
Mr Hawkins was far from alone in airing aspirations about the building.
The decision to buy it was made by council staff, but at a meeting in June 2017 councillors unanimously supported a plan to have a full assessment of the building undertaken, start community engagement on future use and develop longer-term options for consideration.
During discussion, Cr David Benson-Pope suggested a new name would be needed "for a facility that is going to be very important in future".
So what went wrong?
When consultancy Charcoalblue evaluated options for development of a mid-sized theatre, Sammy's did not come out of it well.
Redevelopment there could have cost the council $38 million, including a $19 million specialist theatre fit-out.
The council ended up including $17.1 million in its 2021-31 long-term plan for development of a performing arts venue, which equated to the estimated cost of a fit-out at the Athenaeum theatre in the Octagon, although this concept has not been leaping ahead, either.
Mr Hawkins has said the Charcoalblue work was more about performing arts than live music.
Developments that have emerged lately include the possibility of a private developer creating a performance space at Forsyth Barr Stadium and a joint proposal being put forward to redevelop three theatres in the city.
We are presumably meant to infer the stadium space could be a music space.
Of course, dreams and visions might yet be realised at Sammy's, too, but it is becoming increasingly difficult to see how, or who remains motivated to make them happen.