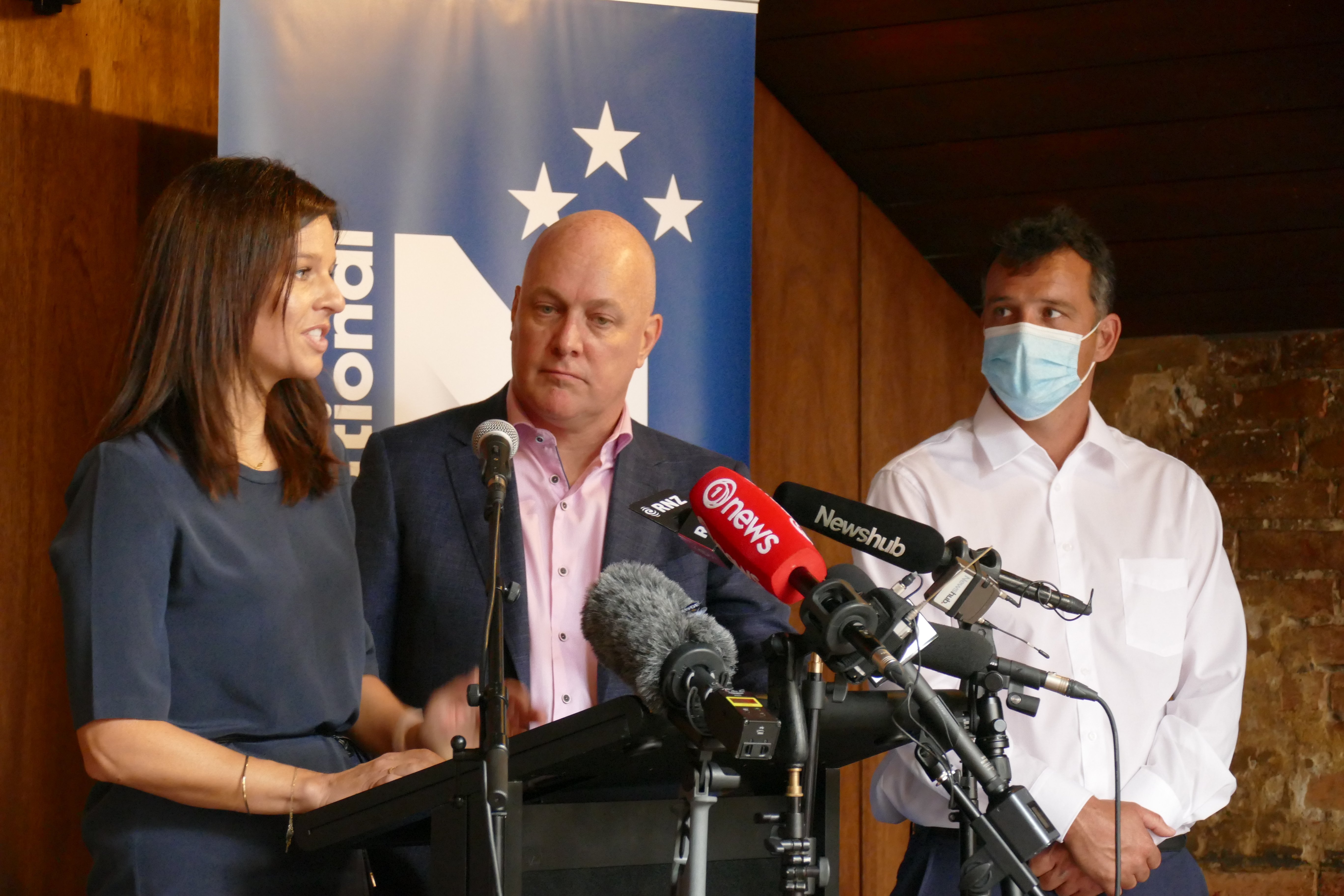 It is a common New Zealand holiday season phenomenon that at some stage a horde of relatives will descend upon your house to stay for a day or three.
So it was for Southland MP Joseph Mooney this week, as his National Party "family" jetted into Queenstown for its annual caucus retreat.
Every party holds a similar gathering to thrash out strategy and plans for the upcoming parliamentary year.
The purpose of the exercise, apart from providing some entertaining B-roll of finance spokesman Simon Bridges and a few colleagues braving the chilly waters of Lake Wakatipu for a no doubt bracing dip, was to try to convince voters National is once more a united team and a credible alternative government.
In that context, few such events are as high stakes as this week's was for National.
After a quite frankly appalling 2021, National is trying to convince voters that with a new leader it has turned over a new leaf.
While a single caucus retreat will not determine the fate of the recently elected Chris Luxon as party leader, a successful one — or at least one without major mishap — would go some way towards bolstering his still tenuous authority over a caucus which retains some of its deep divisions, despite public affirmations to the contrary.
The choice of Queenstown as a venue was an interesting and a double-edged one.
The party hierarchy said the town was picked so as to offer some small level of impetus to an economy which has done it particularly hard during the pandemic years.
No doubt that is absolutely true and meritoriously well-meaning, but it is not an easy sell to be talking about understanding the struggles of ordinary New Zealanders while standing in the middle of a resort which many would not be able to afford to visit at the moment.
But, having said that, Queenstowners are ordinary New Zealanders too, and few are hurting as much as they are — a point Mr Mooney made sure his colleagues fully understood by arranging meetings with local business owners, housing providers, mental health professionals, station owners and horticulturalists on the sidelines of the retreat.
Those visits no doubt informed Mr Luxon's later comments on easing border restrictions and fed into later policy workshops.
Mr Luxon's opening address to his MPs, and subsequent interviews, stressed that National needed to focus as much on social policy as economic policy.
This involves some risks for National: the implication is that it hasn't in the past, an assertion some veteran MPs may well feel aggrieved by.
It also puts its economic plans under greater scrutiny: the invitation of former British Conservative Party leaders, who put into practice austerity measures when they were in power, coupled with an attack on government spending, suggests one future direction that policy might travel.
Mr Luxon also highlighted the gap between inflation and wage growth, but gave little hint how he would raise the latter without further driving up the former.
Lowering taxes, a hardy National policy, might be one option, but a more likely possibility could be tinkering with the tax thresholds.
The economy was, unsurprisingly, followed by law and order on Mr Luxon's list of policy areas to focus on, with — surprisingly — the environment coming in in third place.
For National, which has always had conservation advocates in its ranks, it has long rankled that it is considered an underachiever in the need to be green.
Its conservation spokeswoman, Waitaki MP Jacqui Dean, has noticeably been more active in her portfolio area in recent weeks, and National looks set to be more vocal still on the subject, one which will be in the spotlight as reform of the Resource Management Act gets under way.
The core message Mr Luxon gave his MPs was that he wanted them to raise their own ideas and not just naysay what Labour is up to: "oppose and propose" was his mantra and one which his team will need to absorb and act on should they wish to advance under his leadership.
Propose what is the obvious question, although it would be too much to expect for an entire new manifesto to emerge instantaneously.
A hint of National's new direction came yesterday, though, as it issued a 10-point plan to respond to Omicron.
There might not have been much new in it but that was not the point, which was to say "here's what we would do" rather than flatly state "the other mob have got it wrong".
National has a long, long way to go, but Mr Luxon has obviously looked next door at what Act New Zealand is doing and decided to have a bit of that too thanks very much.
Now it is up to his caucus to deliver on the rhetoric.
Back to abnormal
Parliament is back next week, but don't expect anything to be as normal in these Omicron times.
Only 60 MPs are to be allowed in the debating chamber at any time, and political parties are already planning to divide into teams so that if an MP in team A catches Covid and they and their colleagues are isolating, team B can step into the breach.
More broadly, the business committee — the weekly cross-party meeting which determines what matters the House deals with — is considering whether sessional orders to temporarily allow Parliament to "meet" via Zoom can be put into action without MPs voting on them.
Those measures sat unpassed on the order paper at the end of last year, but may well be needed soon.