A seabird conservation group is calling for a bird that can fly to replace the kiwi as the country's native symbol.
The Northern New Zealand Seabird Trust said kiwi did not represent the intrepid travellers New Zealanders are, and called for the Buller's Shearwater to take its place.
The Special Idiots Unit decided to vox-pop Dunedin's local wildlife to see what they thought of the idea.
1. Moana, the Royal Albatross.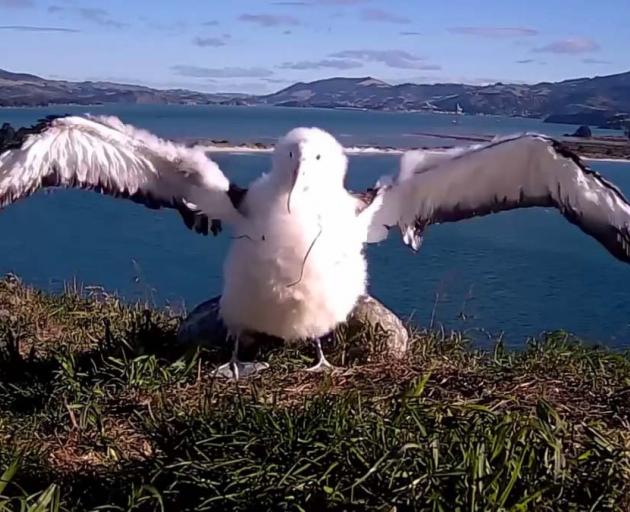 "Ever since Mummy told me I was a royal albatross I've felt other birds are — how can I describe it — a little common. Buller's Shearwaters have a 97-99cm wingspan. My wingspan is more than 3m.  I'm royal, they're about as classy as a flock of RTD-soaked Mosgiel bogans on a trip to a second hand car dealership to buy a Nissan Skyline. Who should be New Zealand's national bird? Think about it."
2. A yellow-eyed penguin.
"This is rubbish. We're the sole extant species in the genus Megadyptes, we dive to depths of 40m and search for prey on the sea floor. You don't need to fly when you can do that. And hey, think about this: do tourists come from all around the world to look a Buller's bloody Shearwaters? My eye they do! Also, we're yellow eyed and endangered; they're jumped up bloody seagulls with a superiority complex, a PhD in narcissism and webbed feet."
3. Otago shag.
"This is just another example of northern birds from the main centres sticking it to regional birds. Otago shags build raised cup nests out of organic material and guano on islands and sea cliffs. Buller's Shearwaters don't. They're about as inspiring as wet day in Milton when your girlfriend has just left you, you are diagnosed with an illness that makes you lose your ability to think clearly, and you lose all confidence in yourself and become a hermit. I hate kiwis too."