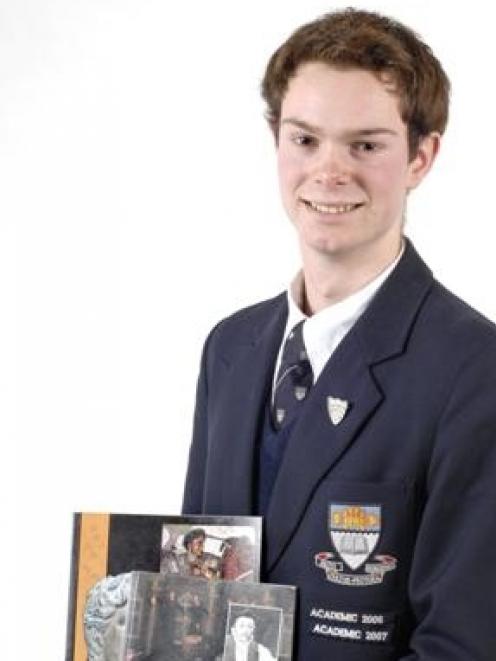 Blasts from the past are Stephen Trebilco's primary passion.
The 17-year-old Otago Boys High School academic prefect has been studying history, particularly military history, for several years and has been top of the class for the past two years.
Stephen says he likes the social interactions of history - the way the actions of individuals in power influence events and how those events affect other events in history.
"One of the greatest lessons I've learnt from history is that we are not very good at learning from our mistakes. The same mistakes have been made by different people throughout the centuries, and often it's because they don't identify why they have failed."
On a personal level, Stephen says he tries not to make the same mistakes twice.
Stephen likes variety in his life and says he often finds himself running out of time in a day because he picks up "anything" that interests him.
He recently expanded his cultural interests in drama and found himself performing in the school's productions of A Midsummer Night's Dream and Buddy Holly, and played a lead role in Prince Caspian at the Mayfair last year.
He is also organising this year's Samstock Christian Youth Music event at the Mosgiel A&P Showgrounds - purely because it interests him.
His only challenge is knowing when to say enough is enough, he says.
Achievements: 1st in history (2006-07); 2nd in English (2007); 2nd= in chemistry and biology; Academic Blues (2007-08); school production (2007-08); 2nd XI football; Northern Association Football Club member.
Role model: My dad, Paul Trebilco (Professor of Theology and Religious Studies at the University of Otago).
Hopes for the future: To study history, economics and politics at the University of Otago.