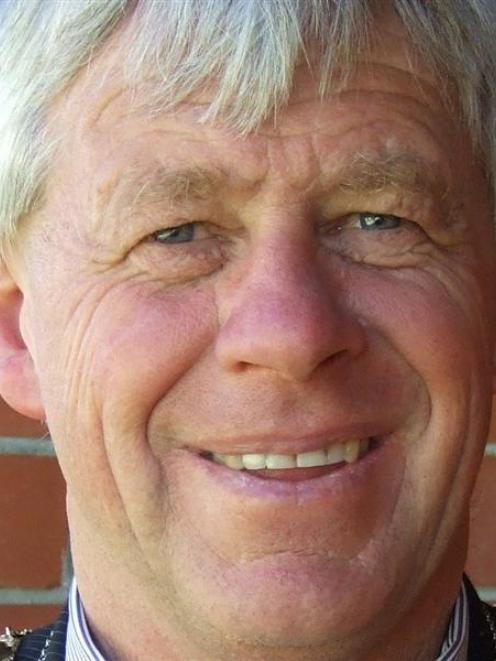 Central Otago ratepayers want to see the Eden Hore fashion collection on display and will be unimpressed if it remains ''locked away'', district Mayor Tony Lepper was told last week.
Earlier in the week, Mr Lepper said the 276 garments the district council bought for $40,000 had gone from being a dress collection to a ''museum treasure trove''.
The collection of 1970s-'80s garments and accessories was more significant than originally thought, he said.
The contents had been photographed and catalogued and were housed in a temperature-controlled facility at Central Stories Museum.
It had been insured for $92,750 and because of its value, it was possible people might only get to see the collection digitally.
In response to questions at a Teviot Valley Community Board meeting last week, Mr Lepper said it was a ''really valuable collection that needs to be stored and catalogued properly''.
Displaying it digitally was ''one of my wild ideas''. Board member Cliff Parker said people wanted to view the collection.
''We've spent $40,000 on this and people expect it to be out in the public eye and not locked away ... they want to see them, or at least some of them.''
Mr Lepper said the entire collection was ''never going to be hanging in one room'' but there were many ways of handling the display, bearing in mind it had to be in a controlled atmosphere and some garments were ''quite valuable and quite fragile''.
''One of the outfits cost $3000 in 1974. I bought my first car that year for the same amount, so that gives you an idea of the value of the outfit.''
He told Mr Parker he was sure some of the collection would be placed on display.
Mr Hore, a Naseby farmer, had collected the garments over many years and housed them on his property, Glenshee Park.
He died in 1997 and bequeathed the collection to his nephew, John Steele, who was on the farm.
Mr Steele and his wife Margaret sold the farm last year and offered the collection to the council.
They wanted the collection kept together and displayed in Maniototo, if possible.