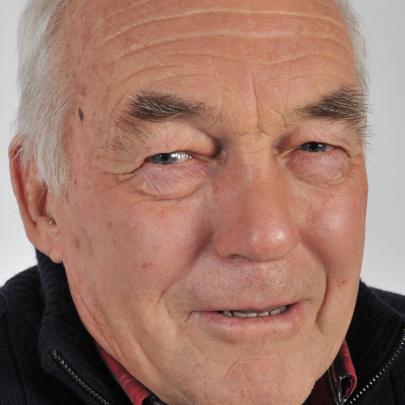 A combined total of more than 80 years of local government service by four Central Otago men was recognised as their council and boards held final meetings for this term.
Thanked for their efforts were Central Otago district councillor and Vincent Community Board member Graeme Bell, councillor and Maniototo Community Board chairman Barry Becker, councillor Gordon Stewart and Cromwell Community Board member Murray MacMillan, who are stepping down from those local authorities.
Mr Bell ''brought a huge wealth of knowledge to council'', fellow councillor Martin McPherson said at a recent council meeting, when Mr Bell was thanked for his 18-year effort.
He had also served 21 years on the community board and chairwoman Clair Higginson said she ''didn't think we would ever be saying goodbye to you''.
Mr Bell said it was going to be sad to ''walk out of here 'cause this room [council chambers] has been pretty much part of my life for the last 21 years''.
Mayor Tony Lepper said Mr Stewart ''knows this community extremely well'', as he thanked him for his 21-year contribution to the council. Mr Stewart said he had seen ''significant changes'' over his seven terms.
''When I first came down here we were always scrapping with each other ... it's a much more harmonious set-up [now].''
Mr MacMillan has retired after 21 years on the Cromwell Community Board. During that time, he also served two terms on the council. Before local government amalgamation in 1989, he served a term as a Vincent county councillor.
Cromwell board chairman and Central Otago deputy mayor Neil Gillespie told the board recently he was lucky to ''learn from some masters'' when he entered local government ''and Murray was one of them.''
''You never let us forget about the rural makeup of our district, and nor should we,'' Mr Gillespie said. Mr MacMillan said it had been challenging but generally rewarding.
Mr Becker ''stepped into big shoes'' to represent the Maniototo ward 18 years ago, following Crs Mike Dowling and Edna McAtamney, but did the job well, Mr Lepper said.
Maniototo board member Mike Summers said Mr Becker had been ''a damn good chairman'' during the past three years, while fellow board member Sue Umbers praised Mr Becker's practical approach.
''That's what you get after about 60 years farming,'' Mr Becker said. Mr Bell and Mr MacMillan are vying for a seat on the Otago Regional Council this election, while Mr Stewart has been nominated as a Cromwell Community Board candidate. Mr Becker has retired from local body politics.