Naseby's luge track is attracting patrons aged from 8 to mid-70s.
The 360m, 10-curve track opened for the season last Thursday and luge coach, Canadian Greg Jones, is impressed with its quality.
"It's looking great and it's certainly been popular," Jones said yesterday.
Jones (21) is a member of Canada's natural luge team and has been involved in the sport for 17 years.
He has recorded the fastest speed on the Naseby luge so far - 50kmh.
"It is a pretty quick track and it's going really well," he said.
Jones said more than 60 people had used the track in the first four days it was open.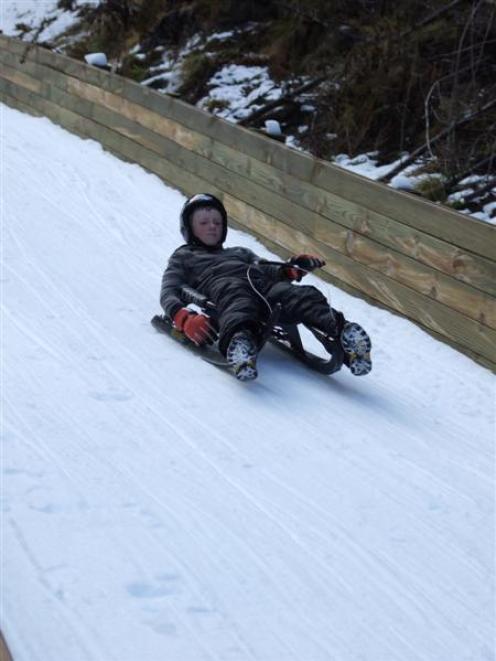 A new refrigeration system had been installed in the base of the track so the season should be extended this year until the end of August.
Snow last Thursday night helped improve the surface, with about 2cm of snow making the track a little slower, Jones said.
"It was fairly icy until then so the snow was good news and helped slow it a little."
A luge camp begins next week and 25 people have registered for that event.
The track will also host a demonstration luge event as part of the Winter Games New Zealand, on Sunday, August 23.
The luge was opened for the first time last year and is next to an outdoor skating rink, which sits beside the town's indoor curling facility.