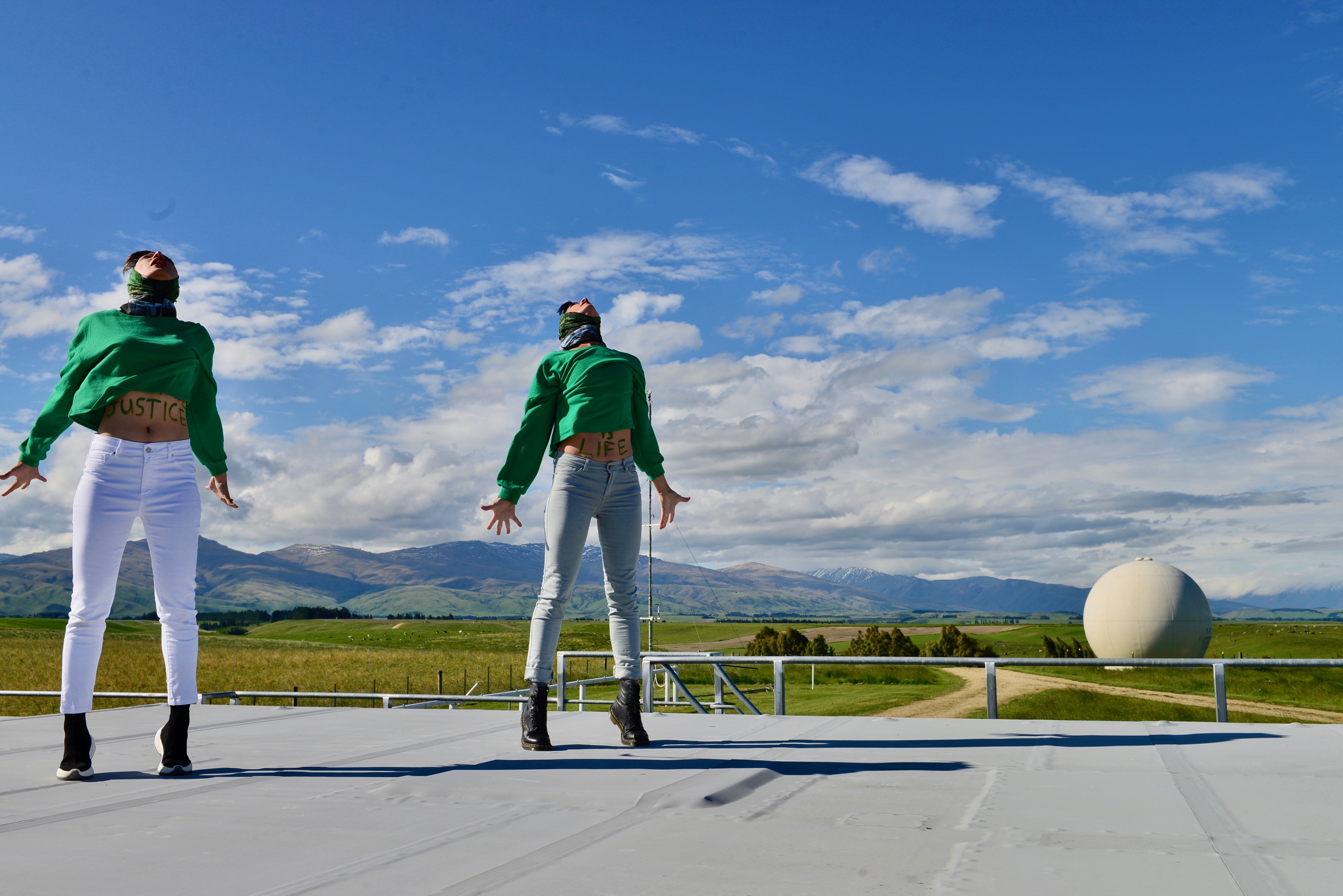 Clear skies and scientific research at Lauder have merged with the arts for the filming of a dance work this summer.
Auckland choreographer Carol Brown had been filming a dance work on the Hawkdun Range earlier last year and ''dropped in'' at the Lauder National Institute of Water and Atmospheric Research (Niwa) station on the last day of filming.
Brown said she could immediately ''see the potential'' for using the station to film a dance work that would ''connect the language of science with the language of dance''.
She returned to Lauder several months later, this summer, bringing a group of dancers and film-makers for a week to ''explore the dimensions of space and the different ways they are used by scientists and dancers''.
Brown said she had an ''immediate'' response to the Lauder scientists and setting.
The Lauder Niwa station, 35km from Alexandra, specialises in measuring CFCs, ozone, UV light levels and greenhouse gases and its scientists are part of an international network recording critical atmospheric data.
Brown's film - made with a 360deg camera, mounted on a drone - is called Lungsong and will be shown at the Wanaka Festival of Colour, in April.
Lauder Niwa atmospheric technician Wills Dobson said it was an ''interesting and eye-opening'' experience having the dancers at the research station.
''Being scientists, we don't have a lot to do with the arts in our professional lives. It was quite a cool experience working with people who came from a very different background to ours, and we all thoroughly enjoyed it.
''The dancers were all very interested and very open to what we were doing, and it was cool to see them out there pushing [our station] to everyone else.''
In another two arts projects involving Niwa scientists, weather readings have been turned into a musical symphony and an installation artwork has been made.
Christchurch Niwa hydrodynamics scientist Dr Graeme Smart's modern symphony converted weather records into a musical score and used a computer to play the score, assigning musical instruments to each of the weather components.
The result was ''an instant conference hit'' when first played in Nelson last month, Dr Smart said.
Wellington installation artist and Niwa doctoral student Gabby O'Connor created a 50m by 25m work to ''communicate the connections between art, science and changing marine environments''.
The Unseen, was made with cable ties and about 15km of rope, and exhibited last year, outside Nelson's Suter Art Gallery.