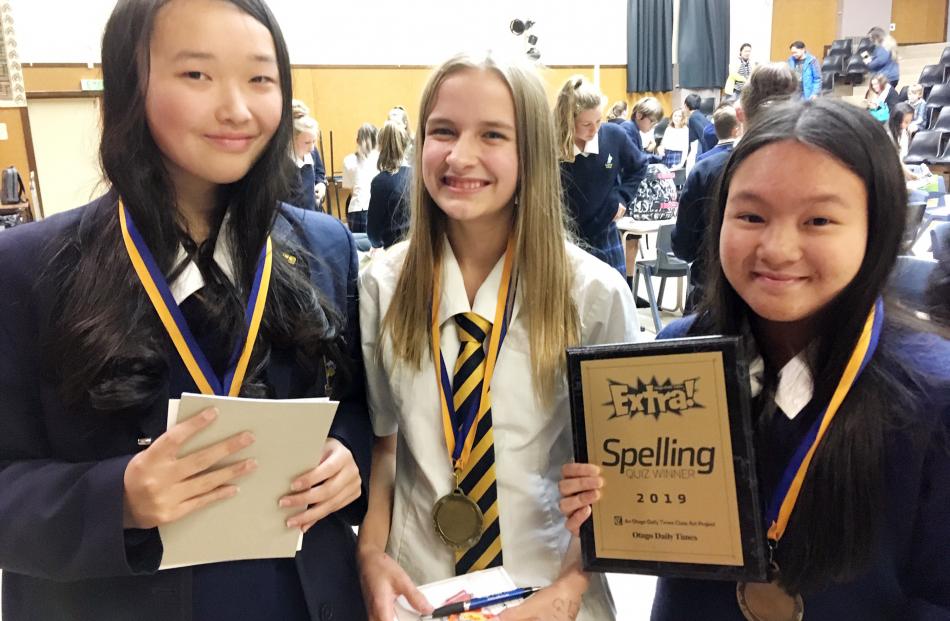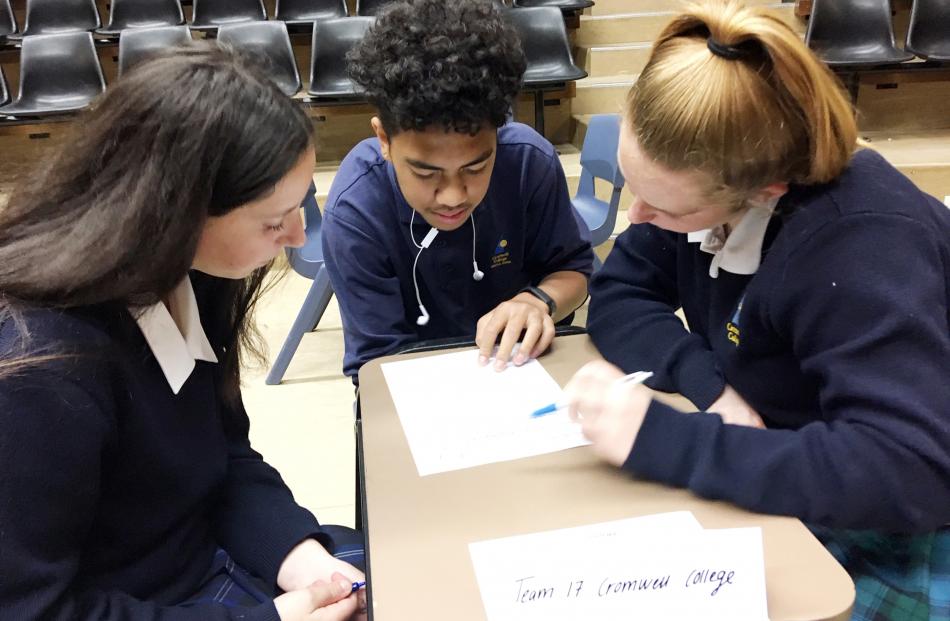 It was first time lucky for the winning trio in a two-school tussle at Cromwell's Otago Daily Times Extra! quiz last night.
Wakatipu High School year 10 pupils Minna Zhu (15), Helena Hornbacher (14) and Hershey Avila (14) took top honours in the year 9-10 Central Otago round of the annual spelling quiz, held at Cromwell College.
They scored 93 points.
Despite only two schools entering teams for the event, competition was fierce, and the results were close.
Only one point separated the top three teams.
Second place went to another Wakatipu High School team, year 9 pupils Ruby Dawson, Aurora Macleod and Ayla Nakayama, all aged 13, who scored 92 points.
A Cromwell College team took third place, year 10 pupils Hannah Bowen, Travis Labajos and Kaishee Sharma, all aged 14, scoring 91 points.
Thirteen teams from Wakatipu and Cromwell took part in the quiz, which tested competitors on general spelling and related questions, such as acronyms, foreign words and word multi-finds. There was also a "mystery definitions" section, in which competitors were given a series of clues and gained more points if they knew the correct answer at the beginning of the round, using the fewest clues.
The winning Wakatipu High School trio, who had never entered the Extra! event before, said they found the acronyms and abbreviations categories of the event the hardest, and the "good old-fashioned spelling" rounds the easiest.