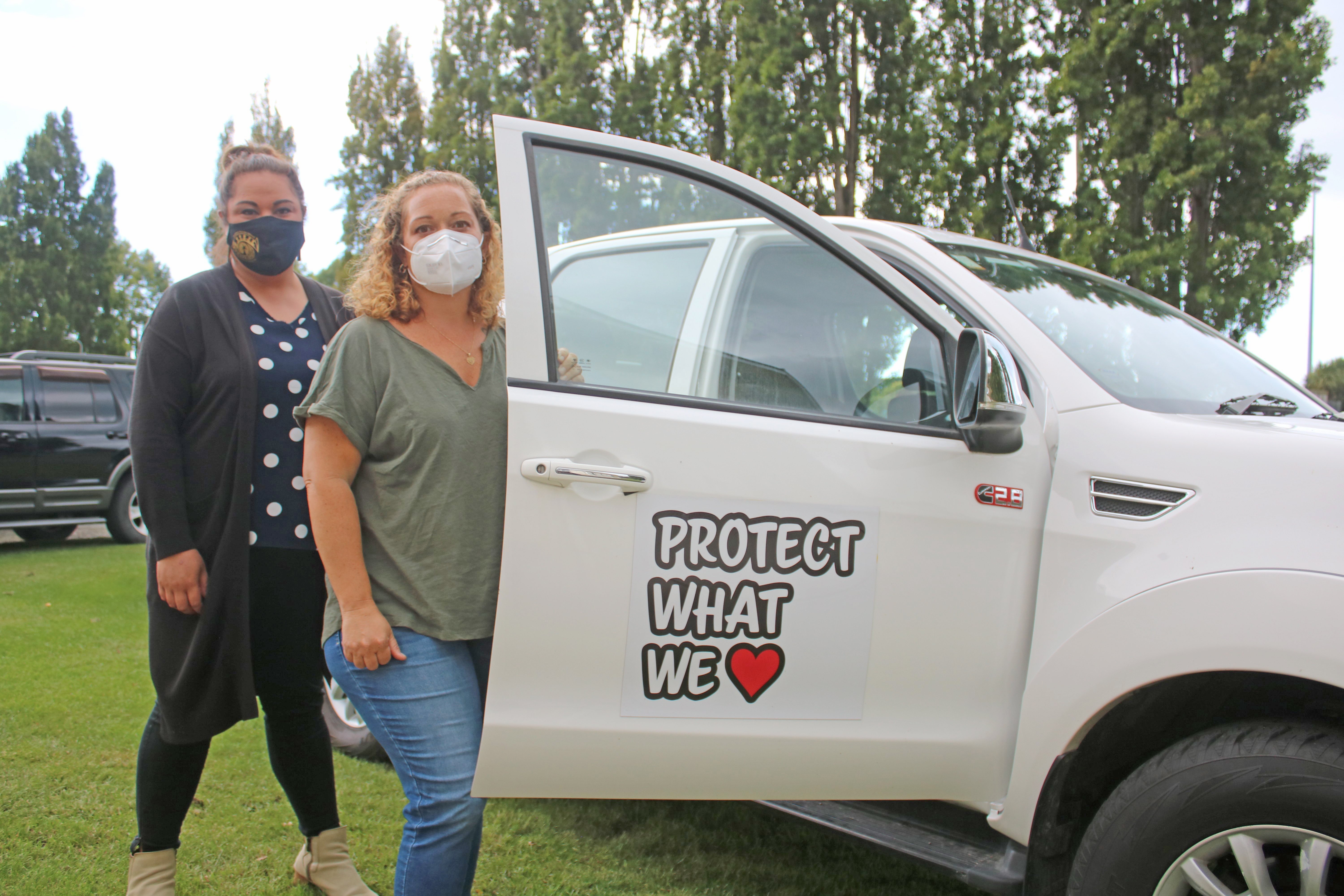 A lot can happen in 48 hours, as the Oamaru Pacific Island Community Group (OPICG) well knows.
After planning for a drive-through Covid-19 vaccination clinic began on Tuesday - due to an internet outage at the OPICG offices on Monday - the group is hosting its first drive-through clinic at Centennial Park today.
The clinic, supported by the Southern District Health Board, WellSouth, Te Kaika, Tu Mai Ora and the Waitaki District Council, will provide all vaccinations, including those for children, and boosters.
The group's general manager, Hana Halalele, said it had been an "interesting logistical challenge" but they were grateful for the community's support.
"OPICG are delighted to provide this opportunity for the community and do our bit to help support us be safe," Mrs Halalele said.
About 1000 people were expected at the clinic, through the Taward St entrance only, and three lanes would be operating — two for whanau and one for adults.
Originally, Mrs Halalele said OPICG would not administer children's vaccinations but moving into the red traffic light setting had "upped the ante".
"We have to prioritise those that are unable to have access to the booster or the paediatric vaccinations in the timeframe."
Three paediatric vaccinators and a handful of adult vaccinators would be on site. Regular screening procedures would be undertaken, those with cold symptoms or who had visited placed of interest could not attend, and there would be a 15-minute observation area in the car park.
OPICG Covid-19 vaccination navigator Jane Taafaki expected whanau lanes to take longer and encouraged parents to bring distractions and snacks.
Group members had been inundated with calls from people needing boosters, even from those outside Oamaru organising their elderly relatives.
It put pressure on local health care services, showing a demand for the clinic, Mrs Taafaki said.
The clinic would be held from 11am to 7pm.