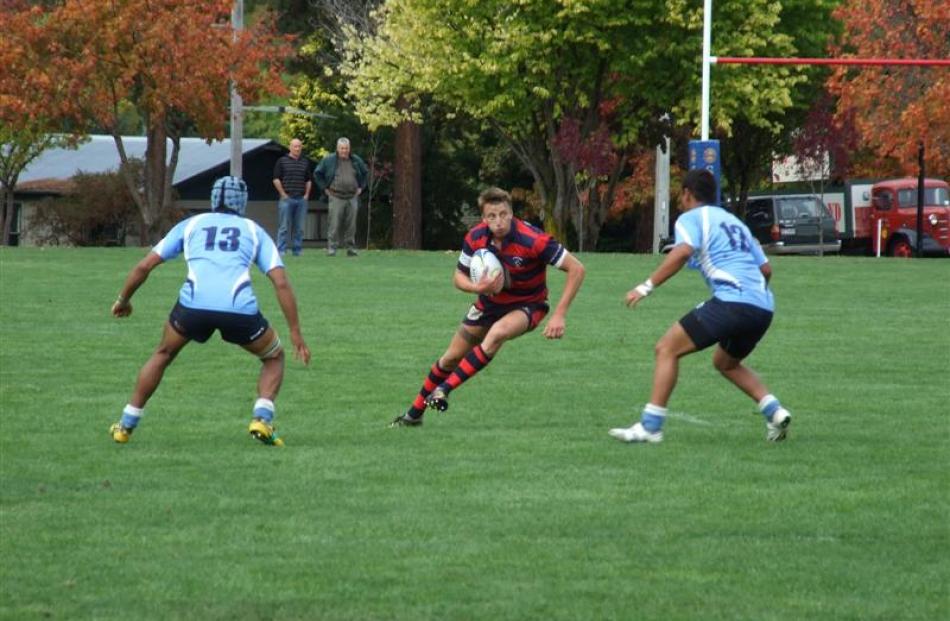 In their first game of the 2014 Central Otago rugby competition, the Arrowtown Premiers triumphed 42-14 over Roxburgh at Jack Reid Park in Arrowtown.
About half an hour into Saturday's game there was only one point between the teams, Roxburgh holding the lead at 14-13.
However, by halftime Arrowtown was leading 23-14. The home team nearly doubled its score in the second half, while the visitors could not add to theirs.
The match was fiercely contested. The Wakatipu Premiers were to play Upper Clutha B in Queenstown but the Upper Clutha side defaulted.
This weekend Arrowtown is to play Cromwell B and Wakatipu will play Cromwell A.