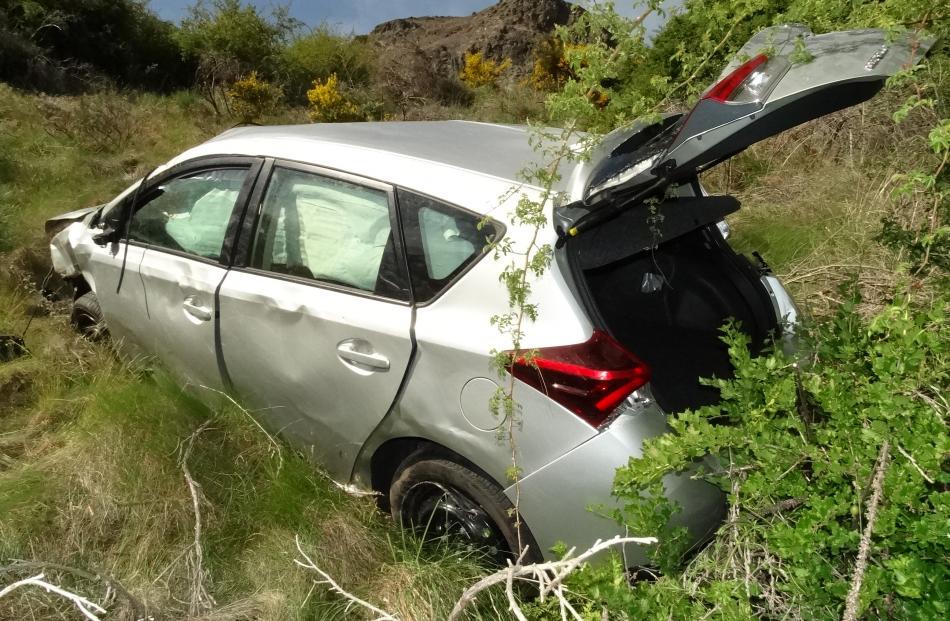 An Australian man has suffered serious facial injuries after crashing off the Gibbston Highway near Queenstown overnight.
Sergeant Keith Newell, of Queenstown police, said the 32-year-old's rental car went about 40 metres down a steep bank after leaving the road about midnight while driving from Queenstown to Cromwell.
The man flagged down a passing vehicle about 5.30am.
After being taken to Lakes District Hospital by ambulance, he was airlifted to Dunedin Hospital in a stable condition.
Sgt Newell said the cause of the crash was unknown as the man's injuries were so severe he was unable to speak, but police had estimated the time of the crash after receiving information from a third party.
''He was expected somewhere but didn't show up.''