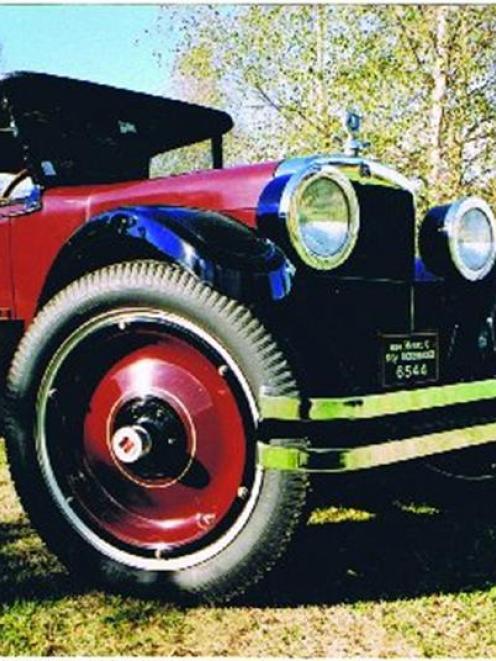 Only 35,000 were made, only a handful were right-hand-drive and only one is known to be in New Zealand.
And now it is for sale.
A 1924 Model C Rickenbacker Roadster is one item in the catalogue at an auction of 50 classic cars, motorcycles and aircraft due to be held at the Warbirds and Wheels Museum at Wanaka Airport on March 30.
The car's owner, Emma Aitken, of Christchurch, told the Otago Daily Times yesterday the car, with 42,511 miles on the clock, had belonged to her late father Ted Aitken since 1988.
An engineer, he had tinkered with it in his garage, though rarely driven it on the road.
She was reluctant to sell it but had never driven it herself because she did not consider she had the mechanical know-how.
The right-hand-drive Rickenbacker, with a six-cylinder side-valve 3574cc engine, four wheel brakes and leather and horsehair upholstery, was made specially for Harland Garbutt, of Oxford, Canterbury.
The Detroit-based Rickenbacker Motor Company was founded in 1921 by America's leading World War I fighter ace Eddie Rickenbacker, but closed down in 1927, his cars considered too expensive.
Ms Aitken said she expected her roadster to sell for between $70,000 and $90,000.
The car was in Christchurch and would not be brought to Wanaka for the auction.
Other vehicles in the auction catalogue include a 1924 3-litre Bentley, with an estimated value of between $350,000 and $450,000, a 1935 Alvis Sports 20, valued at between $220,000 and $280,000 and a 1937 Packard Victoria, valued at between $270,000 and $320,000.
A 1965 Formula 2 race car driven by Denny Hulme was in the auction, as well as motorcycles and four aeroplanes, including a Tiger Moth.
Warbirds and Wheels marketing manager Ed Taylor said he hoped the auction would become an annual event.
It will be conducted by Webb's Auction House, of Auckland.