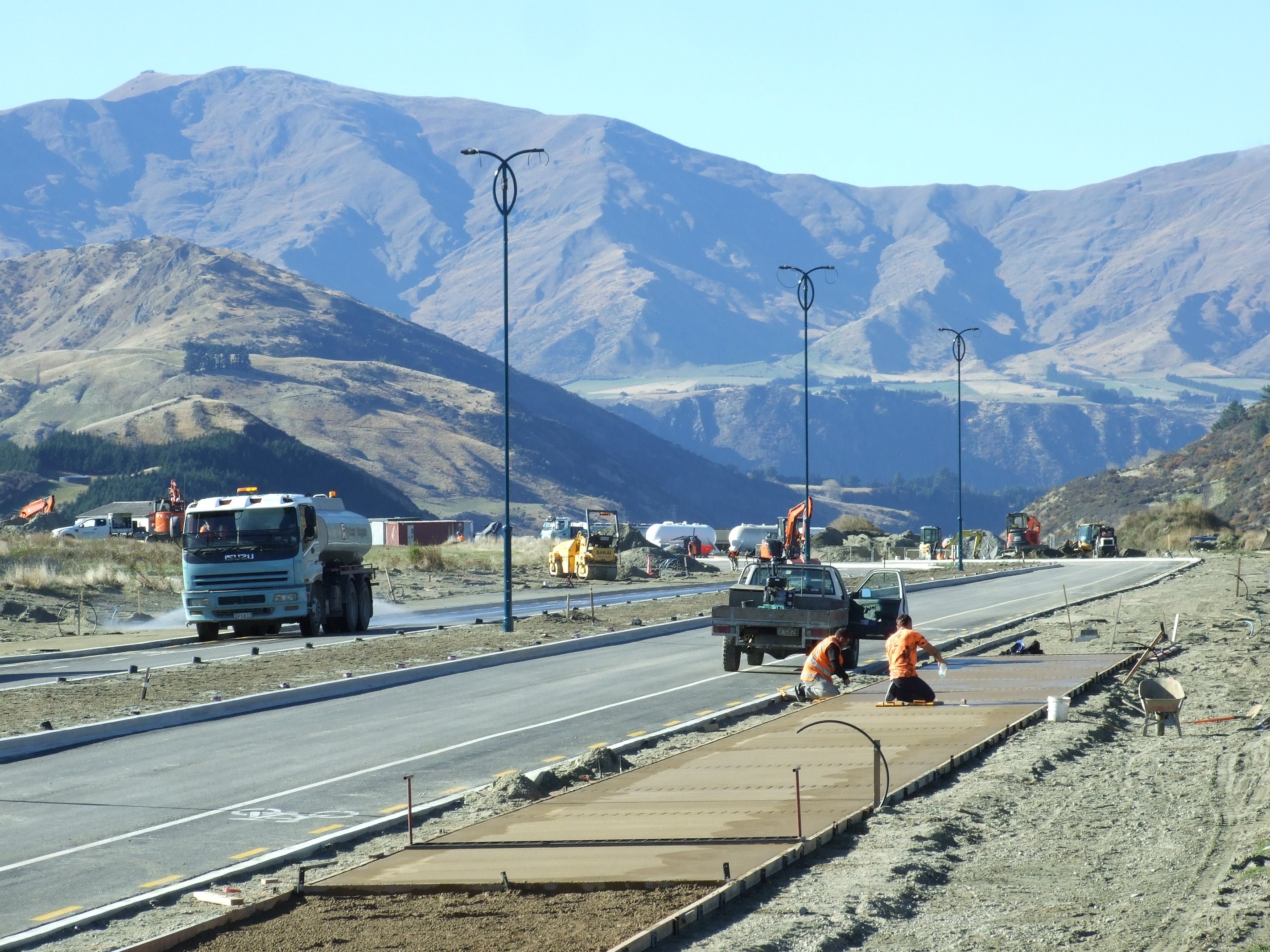 Queenstown's long-awaited eastern access road, Hawthorne Dr, will open in a month's time.
The first stage, a 2km section from Remarkables Park to Glenda Dr around the back of Queenstown Airport, is expected to open on June 22.
Queenstown Lakes District Council infrastructure general manager Peter Hansby said the approaching ski season, next month's Winter Festival and the beginning of the airport's park-and-ride trial were all factors in the  timing of the opening.
A 300m section at the end of the airport's runway would be sealed temporarily to meet the June 22 target.The road would then be closed for five days after the winter so that section could get a permanent seal, Mr Hansby said.
Opening the road any earlier would have required more "sacrificial seal".
"The more work we can do that's permanent and not an interim solution, the better we line up for our end date in December."
The second and final stage — extending the road to a roundabout near Pak'n Save supermarket — was on track to open by Christmas.
The $22million project had been delayed by high rainfall in February and additional work on stormwater infrastructure found to be necessary after the project had started, Mr Hansby said.
However, contractors had worked to accelerate other parts of the project where possible, and it remained on track to be completed on time and budget.
About a third of the budget was devoted to a major stormwater connection near the end of the runway, which would collect water from much of Frankton Flats.
Fulton Hogan began work on the project last October.