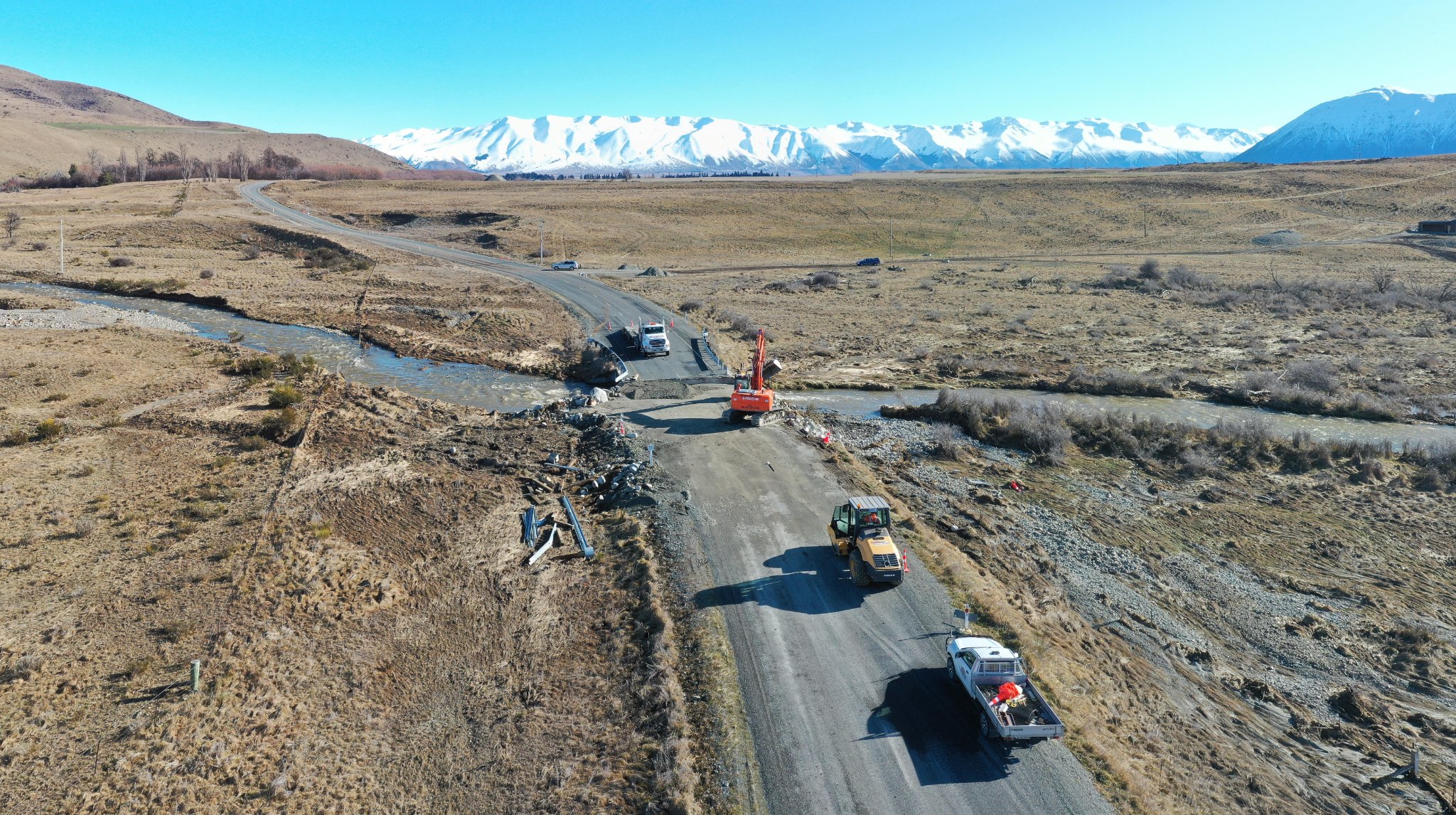 Lake Ohau Rd bridge has reopened this morning following a structural engineer's assessment, after sustaining major damage in this week's heavy rain.
In the Waitaki District Council's latest update, the council said the bridge had a speed restriction and a temporary traffic management plan would remain in place until permanent repairs, including guard railing and sealing were completed at a later date.
"Safety of our contractors and road users remains a priority. Please adhere to any temporary directions and signage," the council said.
Broken Hut Rd, Ben Omar Rd, Falston Rd, Birchwood Rd, Quailburn Rd and Awakino Skifield Rd should be open to "some vehicle access" this afternoon, subject to work going as planned.
"We would also like to acknowledge the efforts of the contractors who have worked incredibly hard under tough conditions to get this access restored in time for the end of the school holidays."
Contractors continue to work on other roads across the Waitaki district.
The council asked people not to remove any signage or cones, and people should be prepared for winter conditions, such as icy roads, and drive to the conditions. 
State highways were open but people should drive with "extreme caution", allowing for extra time due to holiday traffic, repair work, speed restrictions and expect delays, the council said.
Road safety co-ordinator Jason Evered reminded everyone to drive to the conditions.
"Following the re-opening of road access to flood impacted parts of the district, I encourage all road users to drive to the conditions, give yourself some extra time and carry extra food, water and blankets as we have seen the conditions change quite quickly," Mr Evered said.
Boil water notices on the Otematata and Omarama Water Supplies remain in place and a conserve water notice remains in place in Windsor.