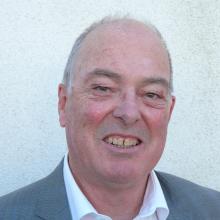 A new community foundation is to be launched for the benefit of the Clutha District, and will have former prime minister Sir William English as its patron.
The Clutha Foundation will be officially launched in Balclutha on August 17, with the aim of simplifying philanthropic giving to the South Otago community.
Inaugural chairman, accountant Bill Thomson, of Wanaka, said the new foundation would model itself on other successful community foundations around the country, and allow generous people to donate directly to their local communities, backed by the combined financial weight of a collective fund.
The foundation had been inspired by the absence of any similar opportunity for philanthropic giving locally, he said.
''I like the expression 'live here, give here' as a succinct way of summing up our purpose.
''There's an inherent willingness in people to be philanthropic, especially in a local sense, and this foundation makes it easier to do that.''
People in the Clutha District loved their local communities and wanted to be ''proactive'' in backing projects that could make a difference, he said.
Mr Thomson drew comparisons with the ''Advance Ashburton'' community foundation, which managed a fund of $10million, and anticipated bequests of more than $30million, for the current and future benefit of the Ashburton community.
More than $6.4million in grants was disbursed nationwide by New Zealand's 16 community foundations last year, Community Foundations of NZ chairwoman Stacey Scott said.
She said donors worked in partnership with their foundation to identify which causes would benefit from the fund's distributions.
Clutha Foundation patron will be former prime minister, and long-serving Clutha-Southland MP, Sir William.
Sir William said he was excited by the potential of the initiative.
Inaugural trustees of the foundation would be Bill Thomson, Hamish Anderson, Clutha Mayor Bryan Cadogan, Noel O'Malley, Steve Kornyei, Susie Johnstone, Kelli Divers, Kerry Seymour and Fiona Hancox.
''We have the right people driving this for the Clutha District,'' Sir William said.