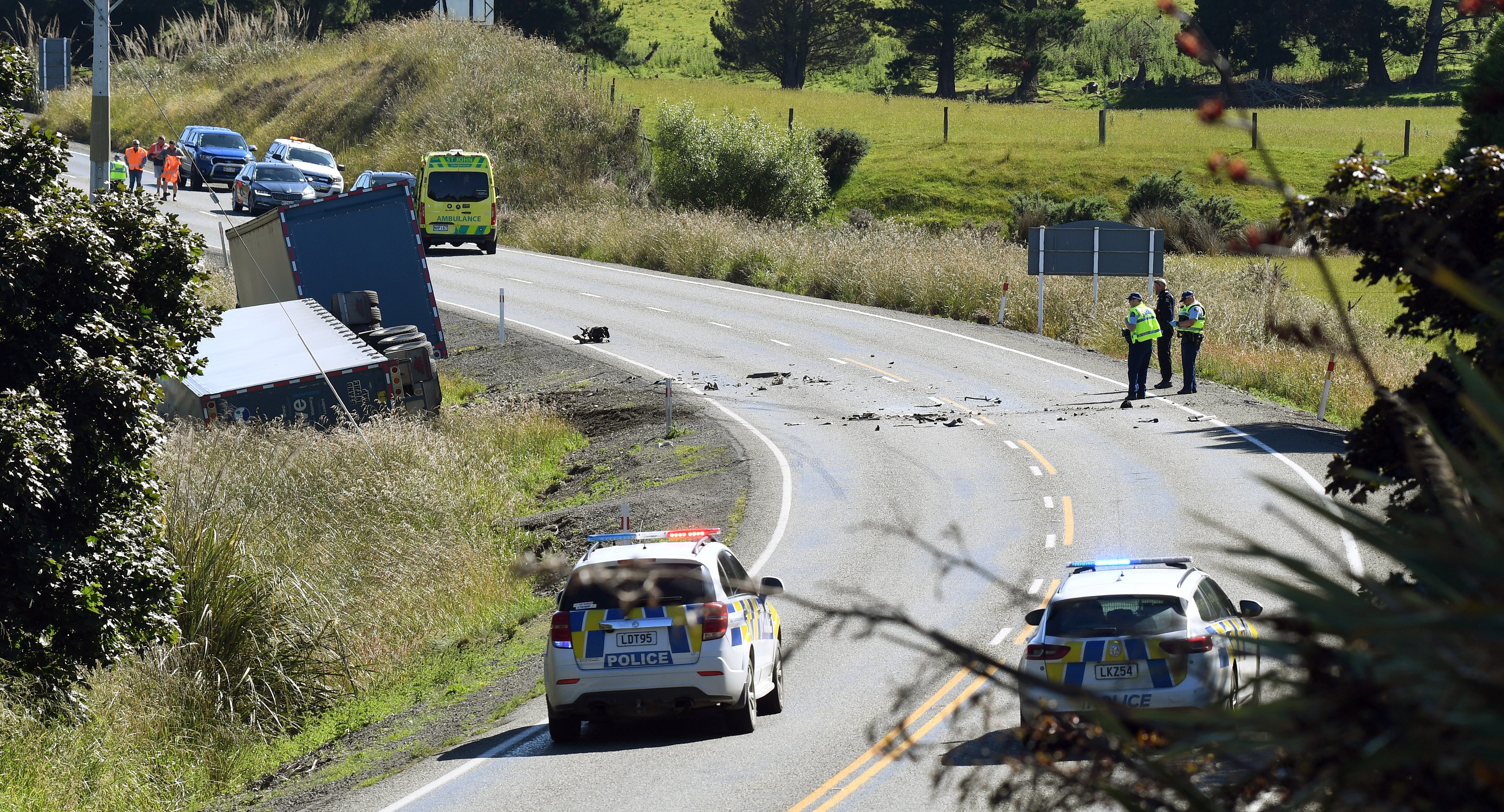 Otago has recorded its first fatal accident for the 2021 festive season, following a serious crash near Waihola yesterday.
A police spokeswoman said a large truck and car collided on State Highway1, about 500m north of the intersection with Titri Rd at 9.15am.
Two ambulances, a rescue helicopter and three fire appliances were sent to the crash.
The driver of the car died at the scene and the truck driver was taken to Dunedin Hospital with minor injuries.
A reporter at the scene said the north-bound truck and trailer unit had left the road and the trailer had overturned.
The car had gone over a bank, trapping the driver inside, and there was a lot of debris over the road.
The road was closed for most of the day while serious crash investigators worked at the scene.
Road toll at 4
Three other people have died so far as a result of crashes during the holiday period.
A person was killed in a two-car crash which injured five other people south of Taupo on Friday night.
A motorcyclist died following a crash at the intersection of Broadley Downs and Gordonton Rd, Gordonton, in Waikato, just after 9.20am yesterday.
And a truck driver was killed in a crash on the Lewis Pass in Canterbury (State Highway 7) about 3.30am today.