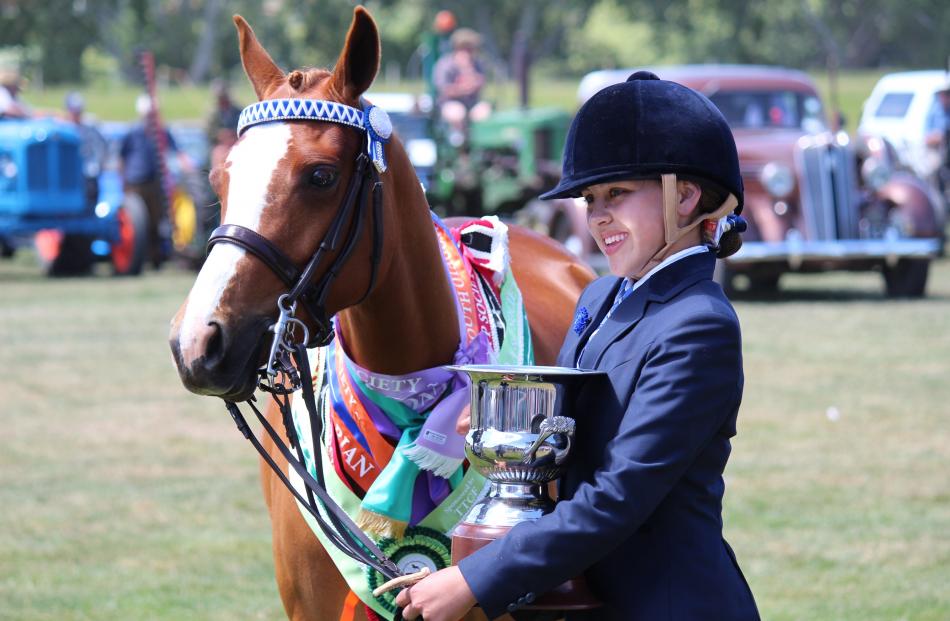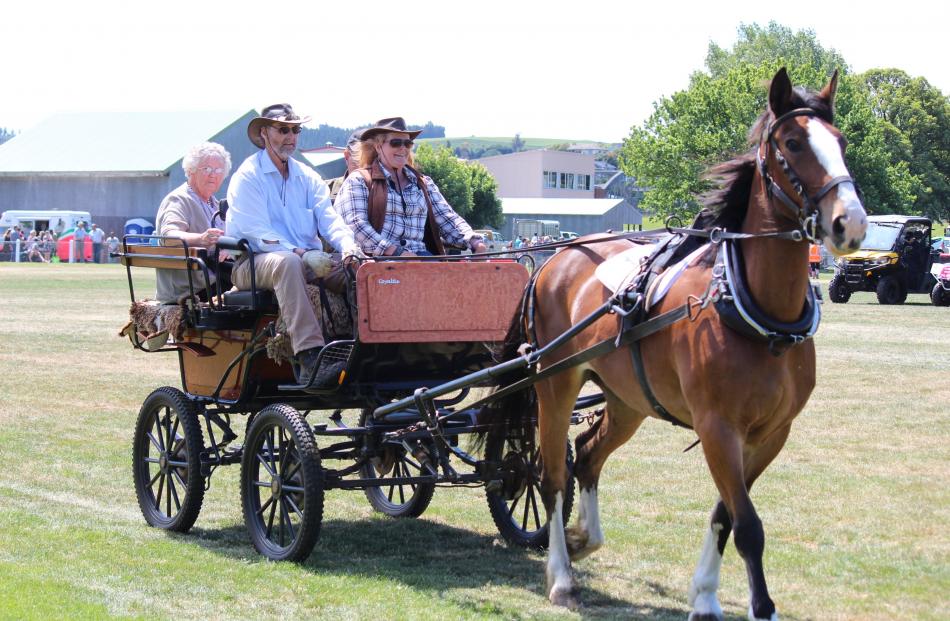 One of the South Otago A&P Society's longest-serving volunteers was  honoured at the 151st show at the weekend.
As part of the  show in Balclutha on Saturday, Frances Forbes was treated to an honorary ride in  a horse and cart with performer Howie Morrison jun  during the show parade.
Society treasurer Katy Button said Mrs Forbes had been involved with the show for so long it was fitting she was recognised for her work.
"She made me think of the Queen Mother. She was doing a real royal wave."
Mrs Button did not think Mrs Forbes had had a lot of attention but "she deserved it".
"She's never been president or anything like that, but she's always there and you need those people. They're the backbone of the society."
Mrs Button said everything was under control at the show. 
"The weather turned it on. We got a real summer show."
Show secretary Heather Dudfield was happy with how the day turned out. There was a lot on offer and a "good crowd" seemed to enjoy themselves, she said.
The 49th annual show queen was Marinka Kingma, and Aiden Upston walked away with Ed Sheeran tickets after entering the show's promotional competition.