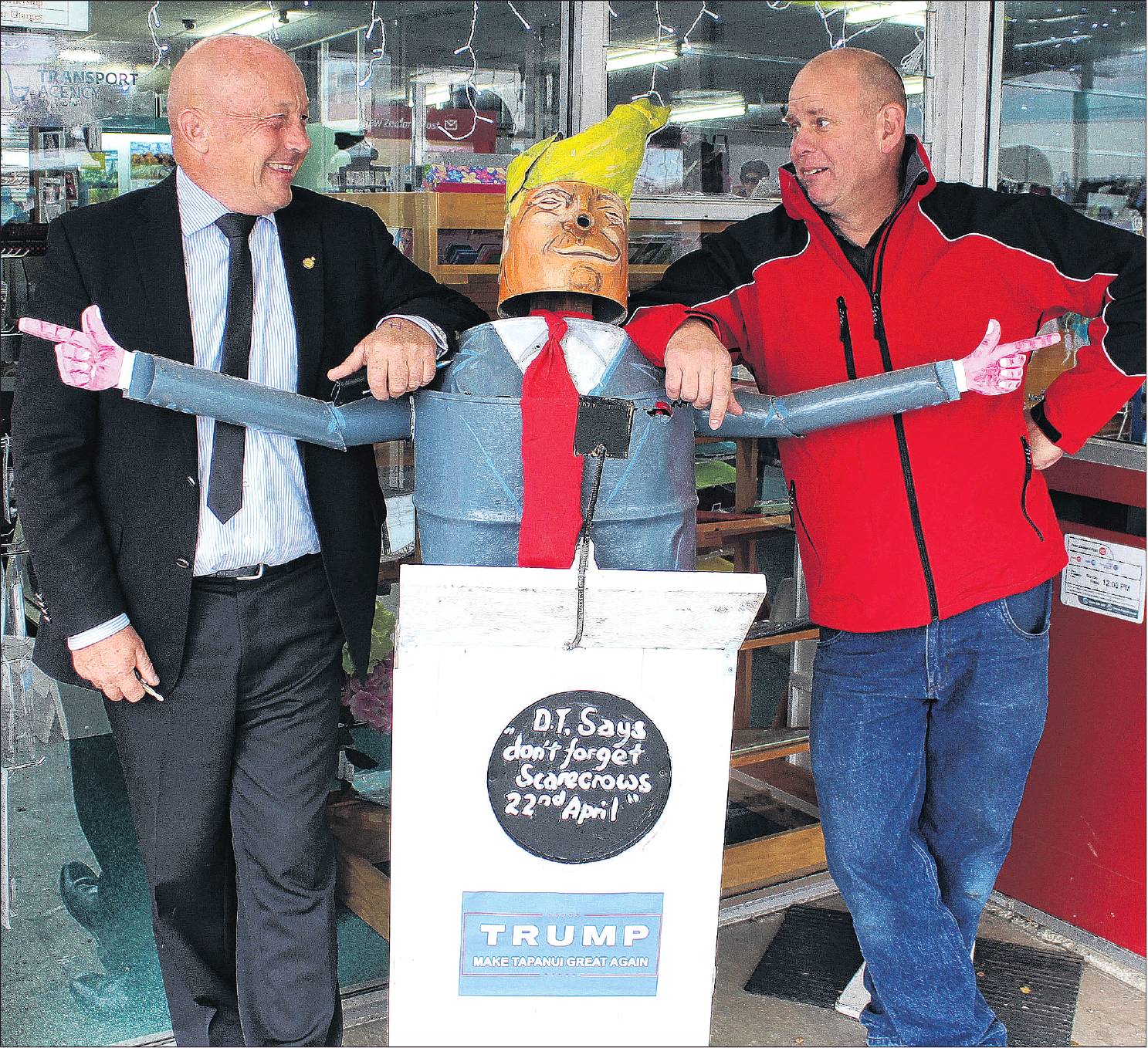 A rather scary-looking Donald Trump is heading a campaign to ''make Tapanui great again'', helped by Clutha Mayor Bryan Cadogan and PostShop Tapanui owner Pat Sloane.
The annual scarecrow competition is under way in the West Otago town, encouraging residents and store-owners to make scarecrows and display them in local stores.
Mr Sloane said the Donald Trump-inspired scarecrow outside his store had ''nothing to do with him'' but was designed and made by a tourist visiting the area.
The visitor was so intrigued by the competition he decided to make his own scarecrow.
Residents can cast their votes for their favourite scarecrows in boxes around Tapanui fromtomorrow.
Proceeds from the competition go to the Child Cancer Foundation.