An Invercargill businesswoman is sending a grave message to the Government over the closure of Tiwai.
Carla Forbes, who led a Fight for Fairness campaign last year, has produced about 20 imitation headstones which will be placed along the route of Prime Minister Jacinda Ardern's visit to Southland today.
Among the chilling messages: "Here lie the jobs of 2600 dedicated, hard-working Southlanders", "RIP Southland's economy" and " RIP Southland's prosperity".
She hoped her signs would attract the attention of Ms Ardern, Finance Minister Grant Robertson, Regional Economic Development Minister Shane Jones, and Energy and Resources Minister Megan Woods today.
"The idea behind the graveyard is to send a clear message to Wellington that it is a dire situation for our economy if the plans to close Tiwai go ahead."
She said the region had taken "hit after hit" and referenced proposed SIT changes.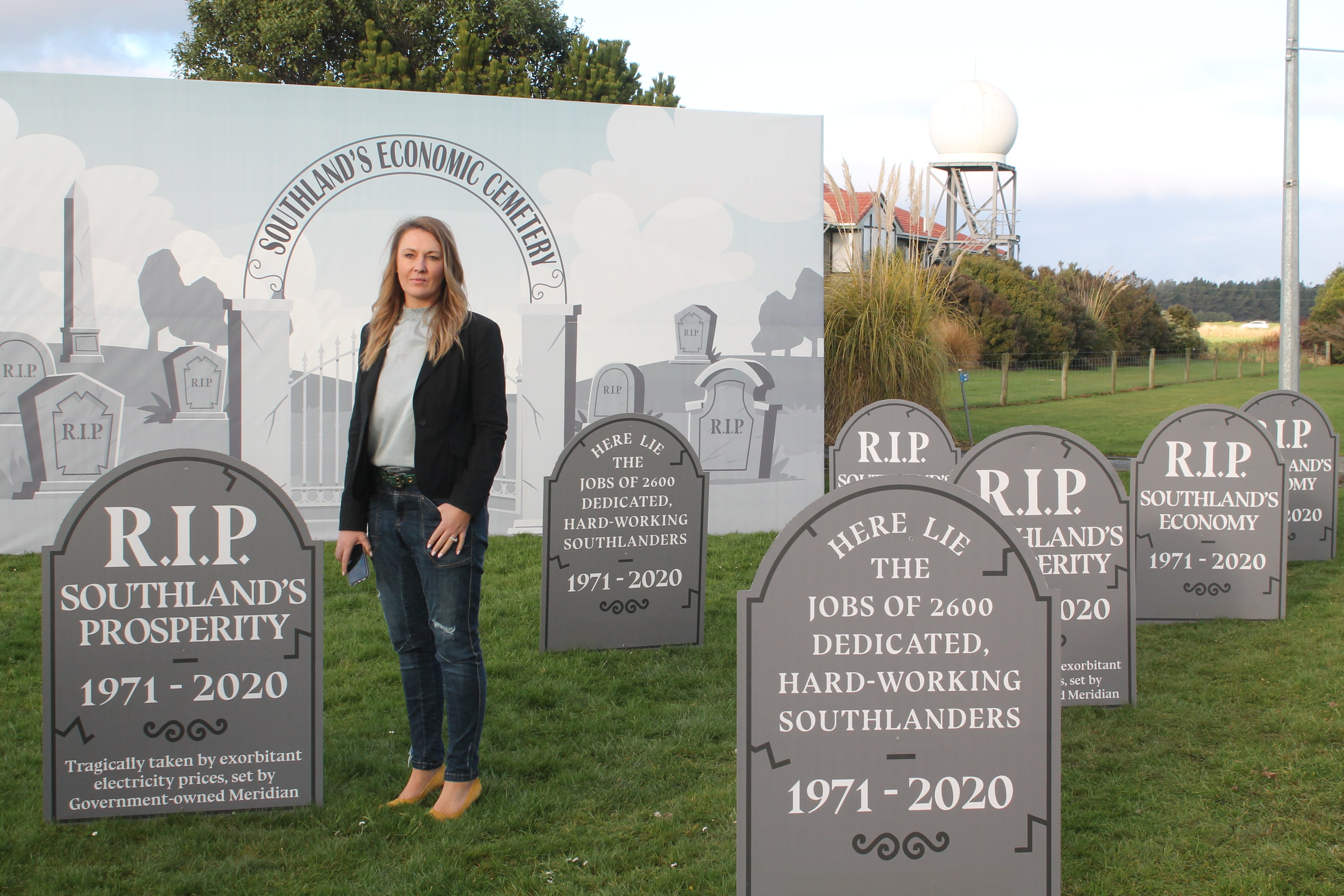 Vocational education reforms under the current government would have New Zealand's 16 polytechnics merged into a national campus.
"Southland's economic funeral is our last ditch effort to communicate how we feel.
"It is much easier to keep jobs than create them. Yes, the window of opportunity is slim - but any opportunity we will take it."
Ms Forbes confirmed she had not requested to be part of any official meeting with Ms Ardern.
She was concerned her protest could get her in trouble, saying, "I'm aware this is controversial ... but I will take the risk.
"We need to be bold, we simply don't get listened to in Southland. We deserve better."