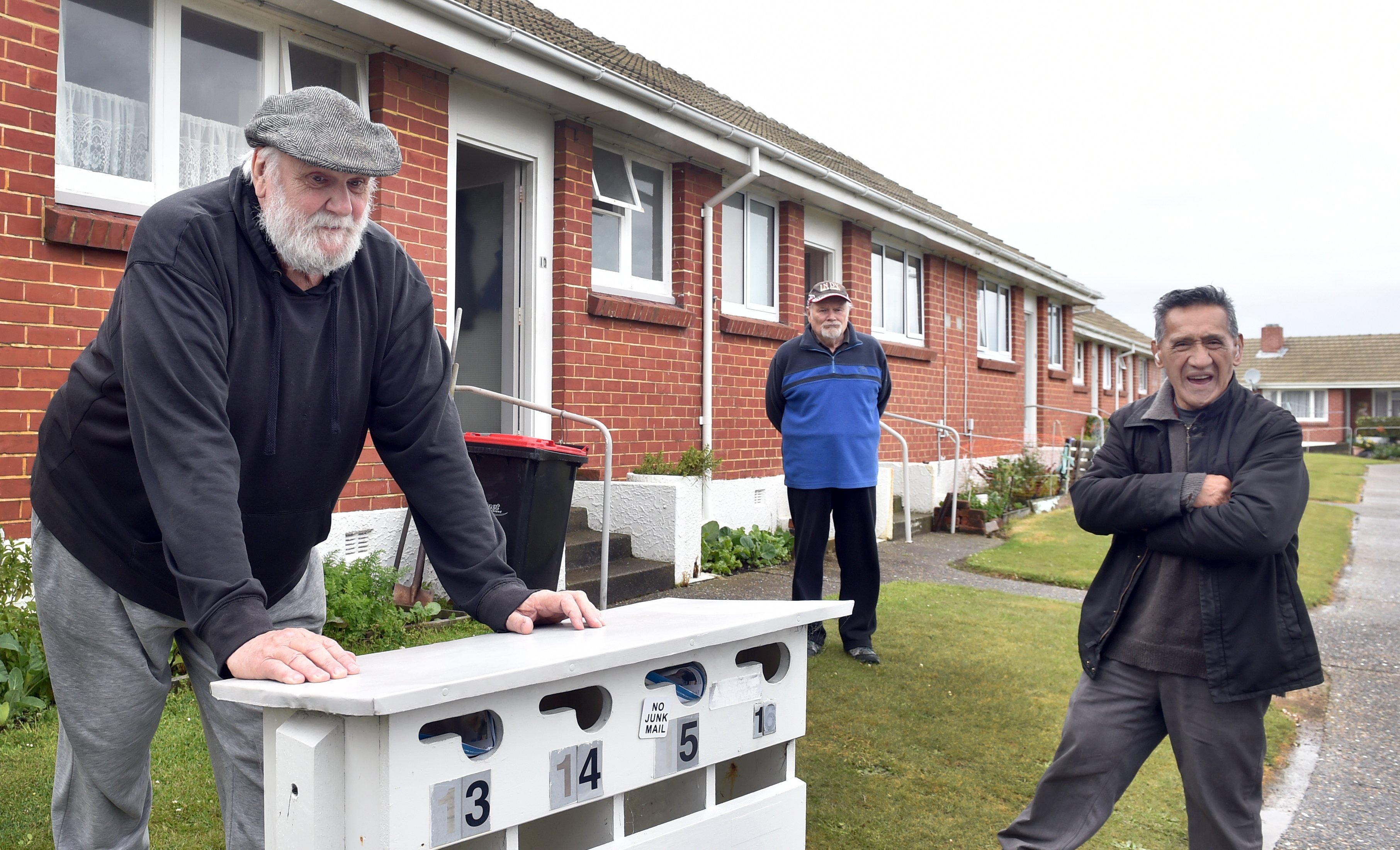 An Invercargill pensioner is "on the edge" after learning rent for his council unit could skyrocket by 35%.
Along with other tenants of the Invercargill City Council's (ICC) housing units, 74-year-old Ken McNaught said he would be in dire straits if a proposed rent hike went ahead.
The council was consulting on a proposal to increase the rent on its 215 units used to house elderly people on limited incomes.
In a letter sent to residents, council infrastructure group manager Erin Moogan wrote: "the proposed increase is required to allow council to make improvements as per the recent Healthy Homes Standards and also provide for future upgrades."
Despite being questioned early yesterday on the proposal, the Invercargill City Council media team said it could not respond before deadline.
If agreed, the changes would take effect from July 1.
Residents could apply for an accommodation supplement through Work and Income New Zealand; an application form was attached to the letter.
The letter stated the previous increase was in July 2019.
Mr McNaught described it as "ludicrous".
"They sent a letter for a start and then, they rang. I said [to council staff] that was insulting.
"I went crook ... We haven't got the money - that is the big thing and that is not what these flats are made for."
He said his pension was $833 a fortnight.
He paid $108 a week for rent. After all bills were paid, insurance and medications, only $20 or $30 remained.
The proposed increase meant he would pay $292 fortnightly for his one-bedroom flat, which he had rented for five years.
The news had affected his mental and physical health.
"It was the hardest year of my life, last year. I was locked in this room for three months. It is everything I have now."
He said council staff should have visited the residents to understand their situations.
"Pensioners' flats were put here by local bodies with an agreement with central government for pensioners, like me, can be looked after, after spending a lot of money in the city through rates."
His neighbour, Nehua Henare, who had been living there for seven years, said ratepayers had been paying for the council's infrastructure projects and other issues which were "not their problem."
"We are paying the money to help them, but when we need them, where are they?"
Another resident, Michael Reid, who had been living there for one year said the matter caused him great stress.
"I'm on a pension, which is OK. But I need to always keep a close look to my financials to not have any kind of debt.
"With this increase, I will need to cut down basic things. I'm not gonna be able to have my steak once a week. You know what I mean? A little bit of luxury here and there."
He also said he would have to sell his car, which he needed for hospital visits.
"A 35% increase is a lot of money."
Heather Heaven moved to one of the flats when her husband died, as she could not afford anywhere else.
She did not want to discuss details of her pension, but said the increase could mean she would no longer be able to visit her grandchildren in Hastings.
Ministry of Business, Innovation and Employment national tenancy compliance and investigations manager Steve Watson said the Residential Tenancies Act did not limit how much landlords could increase rent by.
"However, if a landlord is charging a significant amount more than is being charged for similar properties in the area, the tenant can apply to the Tenancy Tribunal."
Submissions on the matter close on February 8.