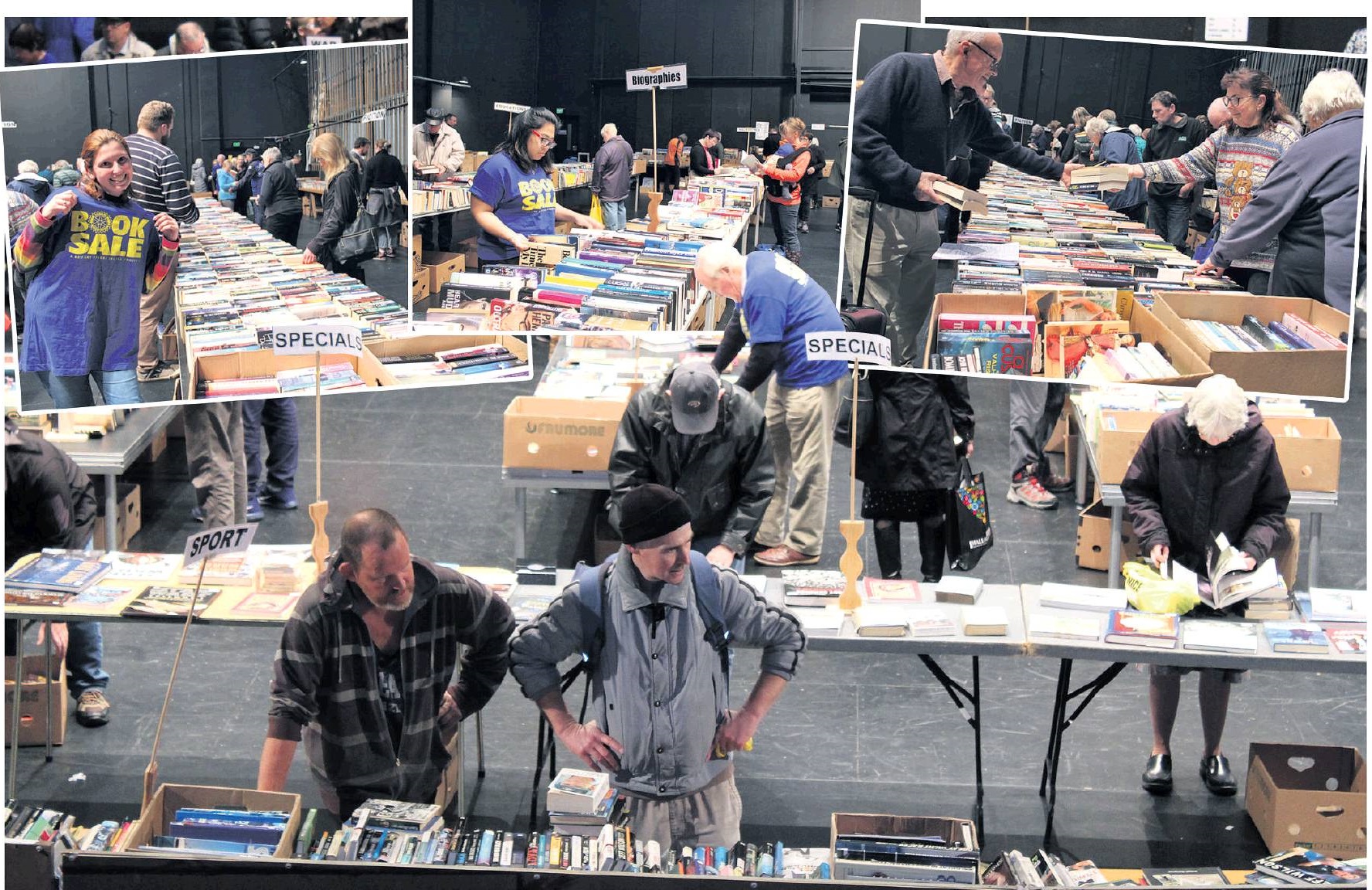 It was a book lover's dream at The Rotary Club of Invercargill's annual book sale.
Hundreds of people rushed through the doors of the Civic Theatre when the sale opened at 4pm yesterday.
Rotary Club president Neil Boniface and book sale committee member Richard King hit a milestone earlier this week after sorting more than 400 boxes of recycled books.
Plastic bags had been replaced by reusable bags for $1 each. The major recipient of the proceeds this year was the Southland Cancer Society.
Thanks to years of huge success, the Rotary Club has managed to raise hundreds of thousands of dollars, all of which has gone back into the community. The sale runs till Sunday.