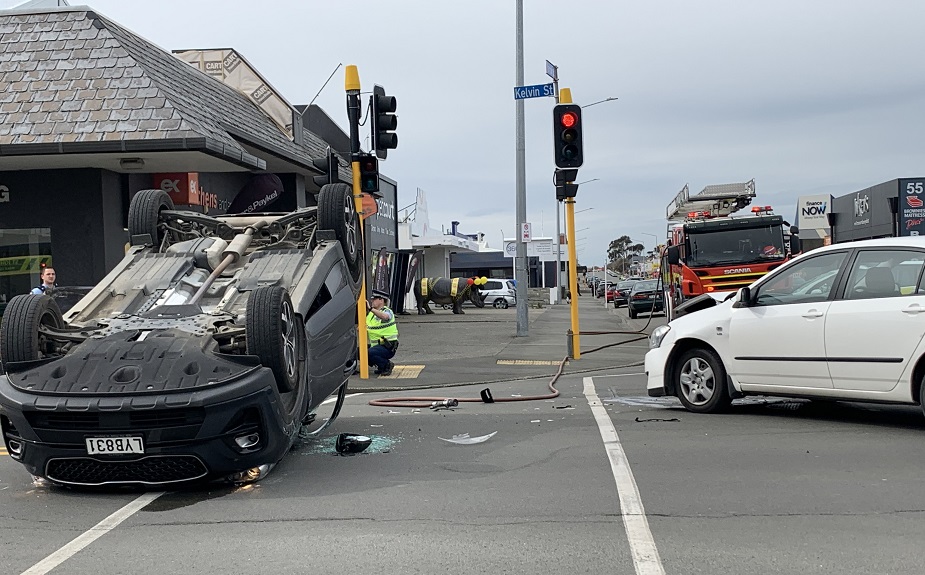 A vehicle was flipped on to its roof in a crash in central Invercargill this afternoon.
The crash, at the intersection of Kelvin and Yarrow Sts, was thought to have involved three vehicles.
One was flipped on to its roof and had windows broken, and another sustained serious damage to the front. 
It was unclear what the damage to the third car was.
A police spokesman said emergency services were sent about 12.40pm.
He said no serious injuries were reported, and those involved were checked at the scene. 
The road was closed and a tow truck was helping to clear the cars.