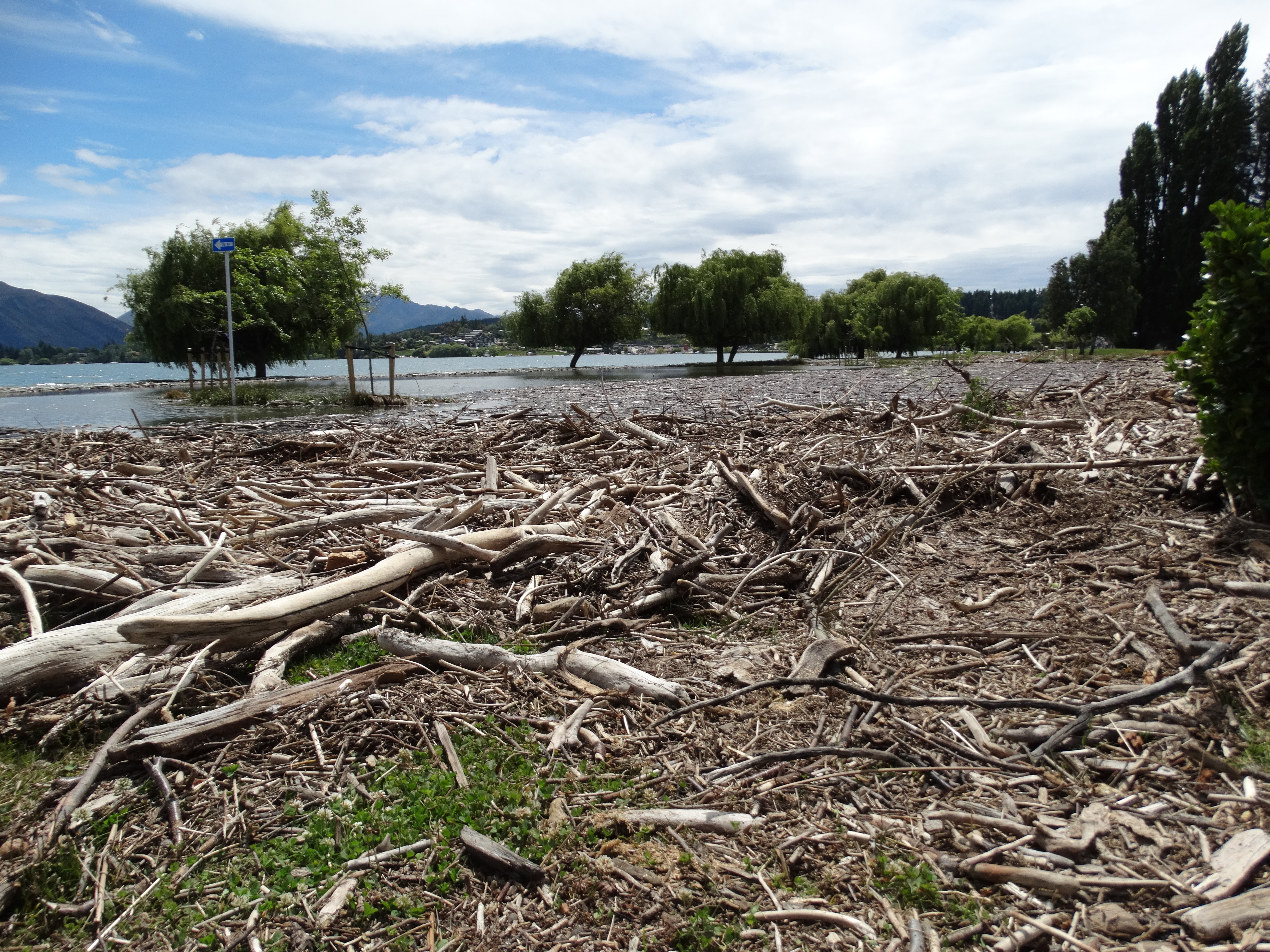 The flood clean-up continued in Wanaka yesterday as lakefront businesses were reconnected to the sewerage system.
The Queenstown Lakes District Council has been using machinery to collect up the debris, but is also seeking the help of volunteers.
An ''enhanced removal programme'' was planned for the end of the week once new weather forecasts were assessed today.
There had also been ''no issues so far'' with stormwater contaminating drinking water, but monitoring was under way, a spokesman from the council confirmed.
A 100-car one-way convoy left Franz Josef Glacier yesterday afternoon, taking tourists out of the town, and on to Wanaka.
Franz Josef Constable Brent Whittington said Franz Josef police would initially lead the drive, then Haast police would take over.
A clearer picture of damage was expected once a New Zealand Defence Force P-3 Orion aircraft had completed its survey of the area.
NZDF was also on standby to provide travel support if no commercial solutions were available.
The National Emergency Management Agency had activated its memorandum of understanding with Airbnb, providing free accommodation for displaced people on the West Coast.
Residents at Fox Glacier and Harihari were advised to continue to conserve water until further notice.
The weather was ''a challenge'' for Wanaka's new New World Supermarket — fresh fruit arrived only just in time for its official opening yesterday.
Foodstuffs chief executive Steve Anderson said the supermarket chain's trucks from Christchurch were held up by the closure of bridges across the flooded Rangitata River.
''It was a challenge. We were looking as though we were going to have to open without any milk or any fresh produce, and that would have been a real tragedy.''
The produce finally arrived late on Monday night, only hours before supermarket operators Dean and Natashia Bartley welcomed their first customers into the store on Tuesday morning.
Mr Bartley said it was ''touch and go'' getting the shelves fully stocked and he had been ''definitely nervous''.
''It's unheard of for a supermarket to open without any stock in its fresh produce department.''
At 4342sq m, the supermarket was the biggest New World in the South Island, Mr Anderson said.
Mr Bartley said the supermarket employed 192 people with managers coming from Christchurch and Queenstown.